WordPress for Small Business Course (WebSprout Academy)
When and where
Location
WebSprout Academy Pte Ltd 994 Bendemeer Road #06-06 B Central Singapore, 339943 Singapore
Description
We don't just teach you WordPress.

We teach you how to get customers

using WordPress!

Presented by WebSprout Academy





Who Should Attend?

Ø Small business owners who want to have fuller control over your business websites without having to depend on others to update your website for you.

Ø Aspiring entrepreneurs who want to start a business and create an effective marketing channel for their business by leveraging the internet.



We'll Help You Get Started!
From your domain to the creation of your business website to post-workshop support.
We make sure all the things you need are taken care of in this course.



1) GETTING YOUR BASICS RIGHT
In this course, we will hand-hold you to get the essentials ready for your business
website to go live – your domain and web hosting.
2) HANDS-ON PRACTICAL
This is the exciting part as we teach you how to use WordPress to create your business
website easily - step by step. Also gain the skill to edit your website anytime you like!
3) AFTER-SALES SUPPORT
Need more help after the course? We'll still be here to support you after the class is over.
Help is just a few clicks away!
More Than Just WordPress
P.S. this is NOT just a typical WordPress course that teaches you only web design.
What's the use of knowing how to build a website that looks beautiful but does nothing
more for your business?

How about building one that not only looks good, but also BRINGS YOU MORE BUSINESS!

That's the simple reason why this course was created – with the needs of your business in mind.

It's never just about WordPress, it's about you – and the business you stand for.
What You Will Learn In This Hands-On 1.5 Day Course!
Join us in the WordPress for Small Business course to acquire the skill to create an awesome
website for your business all by yourself!
Preparation Module : 17 October 2014 (Fri), 2pm – 5pm
Business Creation Module : 18 October 2014 (Sat), 9am – 5pm
Click here for training venue.


Preparation Module (1/2 Day)

How to identify a good domain name and web hosting

How to maximize your web hosting

How to install WordPress on your website

Important WordPress settings for your business website!

Business Creation Module (1 Day)
6 essential pages for your business website!

Where to find images to use for free (and legal)!

How to create a compelling 'About Us' page!

How to create content that sells!

How to create a contact page that people will use!

How to design professional image sliders for your home page!

How to integrate a business blog into your website and start posting!

How to extend the functionalities of your website using plugins!

How to install and configure a responsive theme in your website!

How to collect payment from your website!

Techniques to make your website SEO-friendly (Search Engine Optimization)!
A Gentle Reminder...
You are required to bring your laptop to the workshop (must be able to connect to
wireless internet network). MacBooks are also allowed.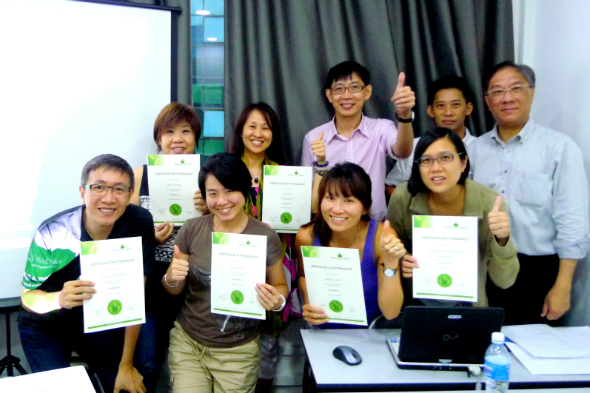 What You Will Get

All participants will receive:
1.5 Day hands-on workshop

Step-by-step course notes

20 WordPress tutorial videos!

500 website graphics! (click

here

to view samples)

After class support!

3-hr clinic session! (post-workshop)*
* This 3-hour group clinic session is specially conducted after the course to help you accelerate your success in your online business!

You will be sure to encounter more questions as you continue to build up their website after the class. This clinic session will be the best opportunity for you to get face-to-face help from our team!

(Note: The date for the clinic session will be released during the course and attendance for the clinic session is entirely up to you.)
Course Investment : $499 Only $399
By registering for our workshop, you agree to our terms and conditions.
Click here for more information about the course.