Description
WORKSHOP FOR PARENTS: FINANCIAL PARENTING 101

Our mission statement in GEN is "Impacting GENerations" for financial planning as we believe that it is not about one generation but generations after generations. You can impact generations whether you have children or not but for those who have children, our environment can sometimes be quite a challenging place to negotiate parenthood.
For financial planners, there is a question often posed to us. Does more money make better parents or will more money make parenting better? We don't know but what we do know is as parents, we have to be wise with the use of money.
There is an old saying that goes something like "Whatever you are afraid of, you won't do". Perhaps, part of the solution to boosting fertility is helping people understand better the financial considerations as this is usually a show stopper.
We understand how exciting and yet at the same time nerve wrecking it is welcoming this little miracle in life. There are so many things to do and so many question marks on the expenses and what nots.
Join us in our Financial Parenting 101 Workshop where 2 of our mummy planners will help you clear doubts such as:
Is Pregnancy Insurance Really Necessary?
What should you be planning for your little one when he/ she is born?
With rising cost of living standard and education, what should we take note of when you start saving for your child?
And more...
Having done the above, nothing is complete without setting up proper instruction (Lasting Power Attorney). This will be addressed by our invited speaker, Ms Jolene Chia from Sim Mong Teck & Partners.
WORKSHOP DETAILS:
Topic : Workshop For Parents: Financial Parenting 101
Date : 5th April 2019 (Friday)
Time : 7 pm to 9 pm

Address : 6 Shenton Way, OUE Downtown 2, Level 9, S (068809)
Cost : $8.00
GEN Clients please contact your planners for complimentary tickets


SPEAKERS PROFILE: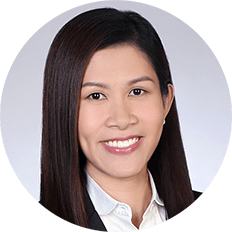 Lee Meng, Executive Financial Services Consultant, is a certified Chartered Financial Practitioner with a primary focus of using the "Building Transferable Wealth" concept in solving the financial issues for her personal clients.
She also specializes in helping companies formulate a proper plan to integrate employee benefits into their culture. This is her 15th year with GEN Group, a group of financial advisors representing Professional Investment Advisory Services (PIAS).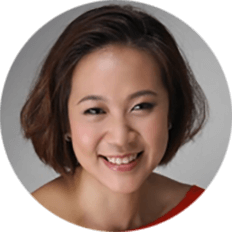 Pamela, Senior Financial Services Consultant, is a Chartered Financial Consultant who follows by the philosophy "No one is left behind" when doing planning for her clients. She specializes in holistic planning for families with children; safeguarding both the education for the young ones and the retirement needs of parents.
This is her 13th year with GEN Group, a group of financial advisors representing Professional Investment Advisory Services(PIAS).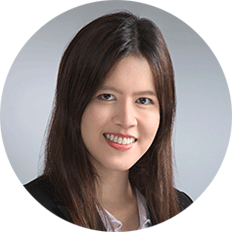 Ms Jolene Chia graduated from the University of Southampton with an LLB (Hons). She joined Sim Mong Teck & Partners in 2016 and has since been assisting the managing partner of the firm in advising clients on family legacy planning and acting for clients in probate and administration matters. Jolene also assists in advising clients on immigration matters in 3 broad prospects; application of Singapore Permanent Residence through the Global Investor Programme, and advising such clients on their applications for renewal of permanent residence and conversion to Singapore Citizenship.
In addition, Jolene has advised clients on all aspects of real estate, property and conveyancing work. The firm is also a member of TAGLaw, an international alliance of independently owned law firms from more than 90 countries around the world.
COME JOIN US ON A FRIDAY EVENING 5TH APRIL 2019 FOR AN INSIGHTFUL FINANCIAL PARENTING 101 SESSION WITH US !
LIMITED SEATS AVAILABLE, SO DON'T MISS THIS OUT!


IMPORTANT NOTES FOR SEMINARS/WORKSHOPS

GEN Group respect the privacy of all our clients and visitors and are committed to safeguarding the personal information you provided to us in accordance to the Singapore Data Protection Act.
For the event registrations, you will be requested to provide your personal particulars, which include but are not limited to the following:
a) Full Name
b) Contact details, including telephone number/s and/ or email addresses
Please note that GEN Group will send out "Email Confirmation", Short Message Service (SMS), events / seminars and marketing via email to all registrants for all GEN Group events.
GEN Group (GEN Holding Pte Ltd) may change, add, suspend, cancel, remove or otherwise modify the services offered, including event orders, on this website at any time without prior notice.
Should you wish to withdraw your consent from receiving events information, please contact us at gengroup@proinvest.com.sg. All personal data held by GEN Group will be kept confidential, will not use and disclose to third parties.