Description
WORKSHOP FOR WOMEN: HOW SHOULD YOUR RETIREMENT PLANNING BE DIFFERENT? (Includes Terrarium Workshop)

Life is nothing but a great balancing act. In our youth, we juggle as many as up to 9 subjects in school. Just as you thought the days of juggling was over, you came face-to-face with multitasking at the workforce. It doesn't matter whether you are the dynamic type who thrives on action and challenges, or the more deliberate and steady ones. All of us need to find our balance in this fast-paced society.
A balanced life comprises of a balanced heart, mind and strength. A balanced heart is easily attained with a moderate diet and healthy lifestyle. However, most women are teetering on tight ropes when they try to find their equilibrium in mind and strength.
Due to our newly found status as independent women in the 21st century, we wear more hats than usual, and basically do life on our own. Yet at the same time, it leaves us more vulnerable to imbalances as we transit to the retirement stage. By the time retirement rolls around, we may not find ourselves as joyful as we desire it to be. To counter this potential pitfall, focused planning for a balanced retirement is the key to retire happy.
Additional concerns such as "Have we adequately mitigated life risks, and cultivated regular income streams for our golden years?" are part of the happy retirement equation that needs addressing.
In line with this year's International Women's Day 2019 theme

#BalanceforBetter

,

a WORKSHOP is organised for all you ladies out there who run the world!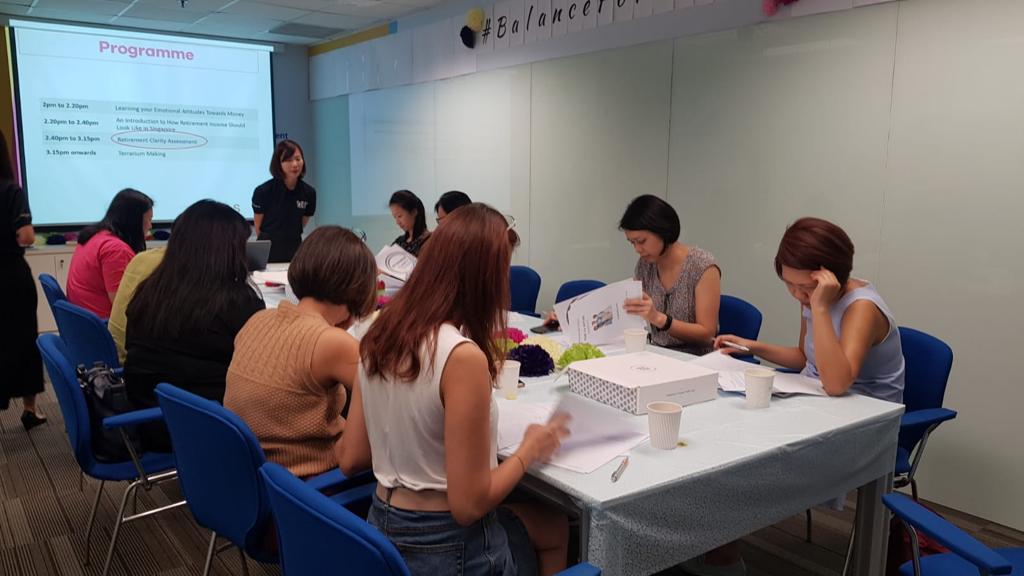 The hands-on workshop is designed to combine planning and play together as Lee Meng and Lois Chua will share light hearted concepts and practical life example of women retiring in Singapore while rejuvenating and restoring yourself in creating your very own mini garden.
We believe that a balanced mind should never be neglected.
At the end of this 2-hour workshop, you will be able to:
Have a picture of how women's retirement planning should look like in Singapore
Understand the challenges of women retiring in Singapore
Have a go at planning your own retirement income
Learn winning strategies that will help your retirement with more confidence
Gardening tips
The workshop is accompanied by an immersive terrarium-making session (worth $38 per pax) that encourages participants to create their personalised terrariums.
You will learn terrarium basics, which include its origins, which plants are suitable, and how to care for your terrarium.
A therapeutic session to flex one's creative juice, participants will get to bring home their glass terrariums at the end of the workshop.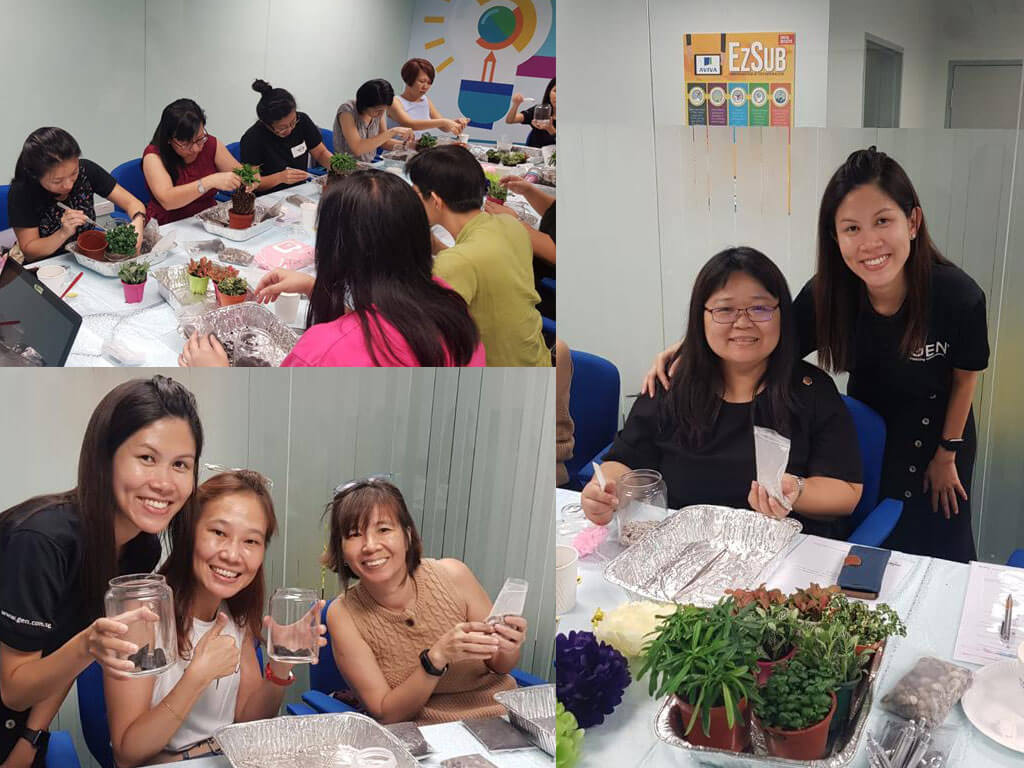 Materials are fully provided; all you need is to bring yourself!
A well-balanced event specially planned for you, what are you waiting for?
Seats are limited. Register NOW to avoid disappointment!
WHAT OUR PAST PARTICIPANTS HAVE TO SAY ABOUT THE WORKSHOP
"Informative. Exemplified with clear explanations." - Geraldine Chow
"Good job. Thanks for the effort!" - Siew Kim
"Short and precise. Interesting hands-on workshop!" - Wong Li Wee
"The presenters are friendly, helpful and full of smiles." - Kris Wong
"Clear presentation. Useful tips." - Madeline Ho
"The presenters are energetic and humorous. They try to make the content easy to understand. Good job!" -Chua Shuting
WORKSHOP DETAILS:
Topic : Workshop For Women: How Should Your Retirement Planning Be Different?
Date : 28th Sept 2019 (Saturday)
Time : 10 am to 12 noon
Address : 6 Shenton Way, OUE Downtown 2, Level 8, S (068809)
Cost : $28.00
WHAT IS INCLUDED:

1. An introduction to how Retirement Income for ladies should look like in Singapore
2. Retirement Clarity Assessment
3. Terrarium-making (Bring home your own glass terrarium)
4. Coffee and tea will be provided
SPEAKER PROFILE: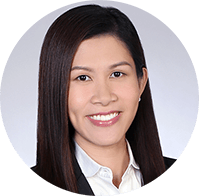 Lee Meng, Executive Financial Services Consultant, is a certified Chartered Financial Practitioner with a primary focus of using the "Building Transferable Wealth" concept in solving the financial issues for her personal clients.
She also specializes in helping companies formulate a proper plan to integrate employee benefits into their culture. This is her 16th year with GEN Group, a group of financial advisors representing Professional Investment Advisory Services (PIAS).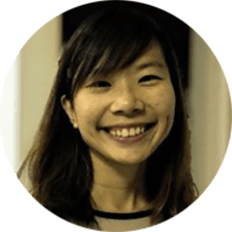 Lois Chua, Senior Financial Consultant, is a Chartered Financial Consultant who believes that everyone thinks that financial planning is important but it is often neglected as they are too busy or overwhelmed with too much information on the internet.
Thus she seeks to unpack financial complexities to her clients through simple and light-hearted concepts, giving them the confidence to move closer to their financial goals.
This is her 13th year with GEN Group, a group of financial advisors representing PIAS.
Lee Meng has been featured in our local Chinese newspaper Lianhe Zaobao. You may have a read on the interview by clicking on the link below: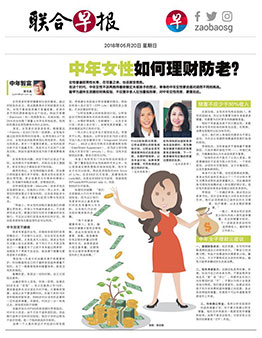 Click HERE to read the interview.
IMPORTANT NOTES FOR SEMINARS/WORKSHOPS

GEN Group respect the privacy of all our clients and visitors and are committed to safeguarding the personal information you provided to us in accordance to the Singapore Data Protection Act.
For the event registrations, you will be requested to provide your personal particulars, which include but are not limited to the following:
a) Full Name
b) Contact details, including telephone number/s and/ or email addresses
Please note that GEN Group will send out "Email Confirmation", Short Message Service (SMS), events / seminars and marketing via email to all registrants for all GEN Group events.
GEN Group (GEN Holding Pte Ltd) may change, add, suspend, cancel, remove or otherwise modify the services offered, including event orders, on this website at any time without prior notice.
Should you wish to withdraw your consent from receiving events information, please contact us at gengroup@proinvest.com.sg. All personal data held by GEN Group will be kept confidential, will not use and disclose to third parties.