Description
World Information Architecture Day is dedicated to the empowerment of local leaders. Our celebrations inspire the global growth of information architecture as a community of practice. We are dedicated to bringing a diversity of thoughts and thinkers.
This year, World IA Day puts a focus on "IA for Good". It is about how we struggle to make sense of the abundance of information and sources. We don't know who to trust, so we believe what we want and can be easily manipulated. Some digital places are enabling ignorance, hate, alienation, and polarization to grow.
For more information, please log onto:
Come and join us to celebrate WIAD in Singapore.
---
SPEAKERS
Gideon Simons
UX & Digital Product Lead(AVP), Mediacorp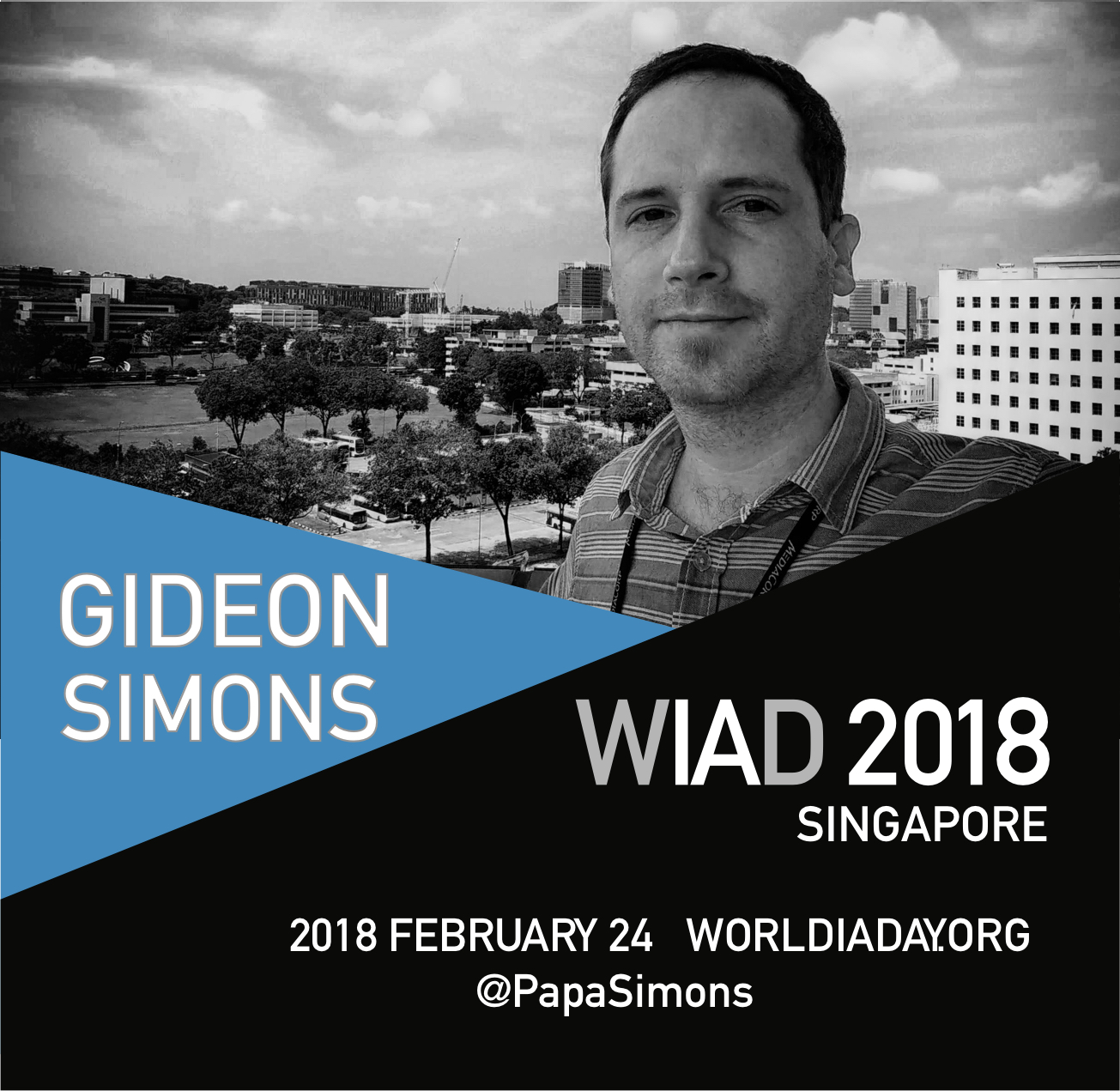 Gideon currently heads Product & UX at Mediacorp, Singapore's national broadcaster. Prior to Mediacorp, Gideon was giving transformation and innovation workshops to CXOs, business and product teams as the ASEAN practise lead for mobile. Before that he served as CTO of two start ups and a UX consultant for a wide variety of clients, from start ups to banks and telcos.
Gideon enjoys making people excited about using products and making teams excited about building products.
You will normally find him partnering closely with business teams, conducting ideation and progress sessions, mentoring teams, building road maps and pipelines, researching, prototyping and observing users.
Throughout his career, Gideon has driven world class mobile apps, e-learning platforms, campaigns, social, fintech, interactive kiosks, beauty apps, telco apps, apps for banks, insurance companies, hospitals and many more
Fake News
In a world where data is currency, information is everywhere and every business is competing for those 15 seconds of your attention a new dark force has emerged.Fake news is an epidemic that spreads itself via news feeds, blogs, water cooler conversations, and feeds on peoples confirmation bias. This epidemic that has gotten itself into our daily conversations, university papers, has already changed the way we make decisions and can very well change the way we perceive reality.In this talk we will learn what the big players like Facebook, Governments, News channels are doing to battle Fake news, how it effects them and most importantly what it means for us.
Eugene Ong
Assistant Director, CPF Board(Digital Service Department)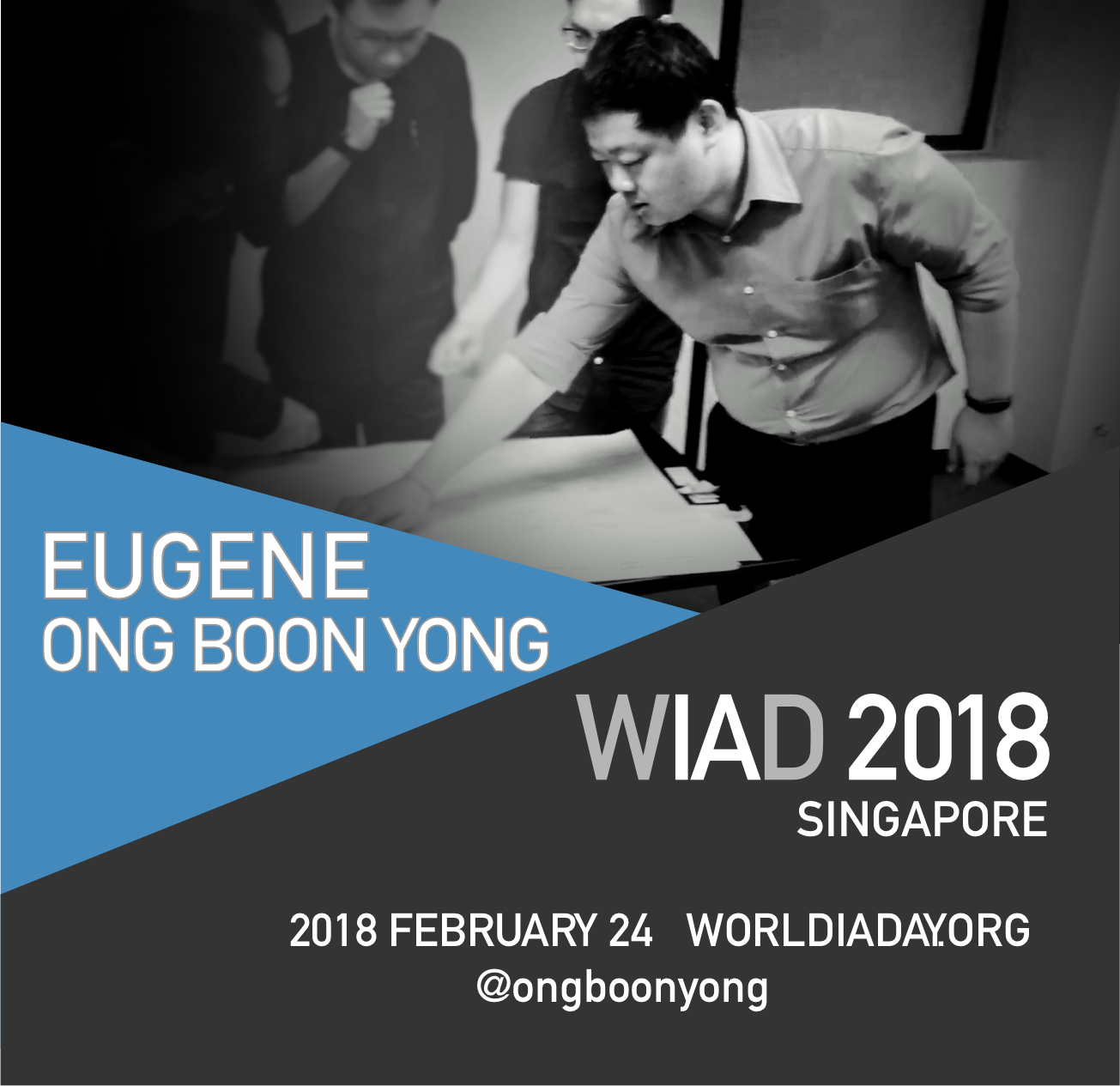 Eugene is the in-house experience designer and design thinking/behavioural insights consultant in CPF Board. Over the past 4 years, he has contributed significantly to the meaningful transformation of customer service experience of CPF members, across physical and digital mediums and platforms – letters, forms, service centres, guidance services, eServices and mobile application. Today, he leads a cosy Design Excellence Centre that seeks to upskill more officers and achieve greater impact to CPF members. He hopes to one day (pleasantly) disrupt the delivery of public services through good data-based user research and imaginative yet practical user-centred solutions to improve the lives of Singaporeans.
Creating Informed Customers in a World of Misinformation
We are living in an era where information is easily accessible but not so easily verified. With the rise of digital mediums, there is an overwhelming amount and complexity of information that we have to understand in order to be well-informed. Regular individuals often find it too draining to sieve out the misinformation then process the information. Instead, many will accept any information (true or not) as long as it is easy to understand, and join the hordes of the misinformed. Therefore, it is a pressing issue for many organisations to inform the misinformed and create enlightened customers.
During the session, you will learn how Central Provident Fund (CPF) Board used design to create informed customers and the key takeaways from their design journey.
[More Speakers and agenda to be announced]
---
Giveaways for all attendees:
UIE - Free 48 hour access to the All You Can Learn Library
The UIE All You Can Learn Library allows you to watch, listen, and learn from the world's best UX experts. Get free 48 hour access to the UIE All You Can Learn library!
Rosenfeld Media - 20% off any order!
Every attendee receives 20% off any purchase from Rosenfeld Media through our exclusive offer code.
$10 Off Memberships
Join the only organization focusing on making the world's information clearer and easier to use by improving how people learn, practice and teach information architecture.
IA Summit - $50 discount on IA Summit Ticket!
IA Summit takes place March 21-25, 2018 in Chicago, Illinois, USA. The IA Summit is the preeminent professional conference on how to create and manage information spaces.
Raffle Giveaways
Optimal Workshop - 1 Free access for 30 days
Optimal Workshop is a user research platform that helps you and your team make design decisions with confidence.
Sketch - 1 full license
Sketch was created specifically for designing interfaces, websites, icons… whatever is in your head.
Axure - 1 full license
Axure enables you to create simple click-through diagrams or highly functional, rich prototypes with conditional logic, dynamic content, animations, math functions, and data-driven interactions without writing a single line of code.

Full digital library - 1 set
This give-a-way includes a complete set of all Rosenfeld Media books published to date. The winner gets to choose from four digital formats (PDF, ePub (for iPad), MOBI (for Kindle), and DAISY).

Sponsors:
Venue