Description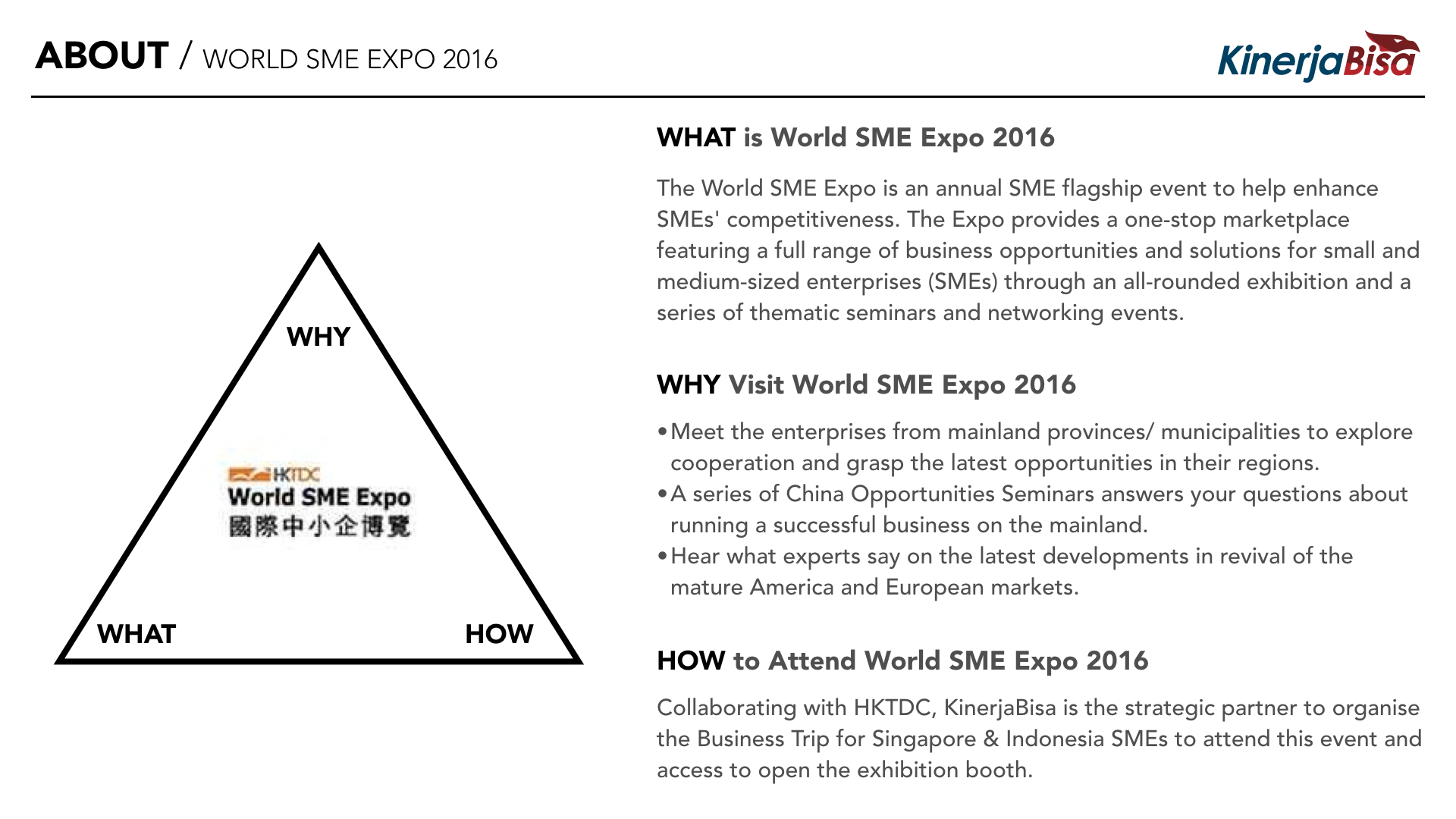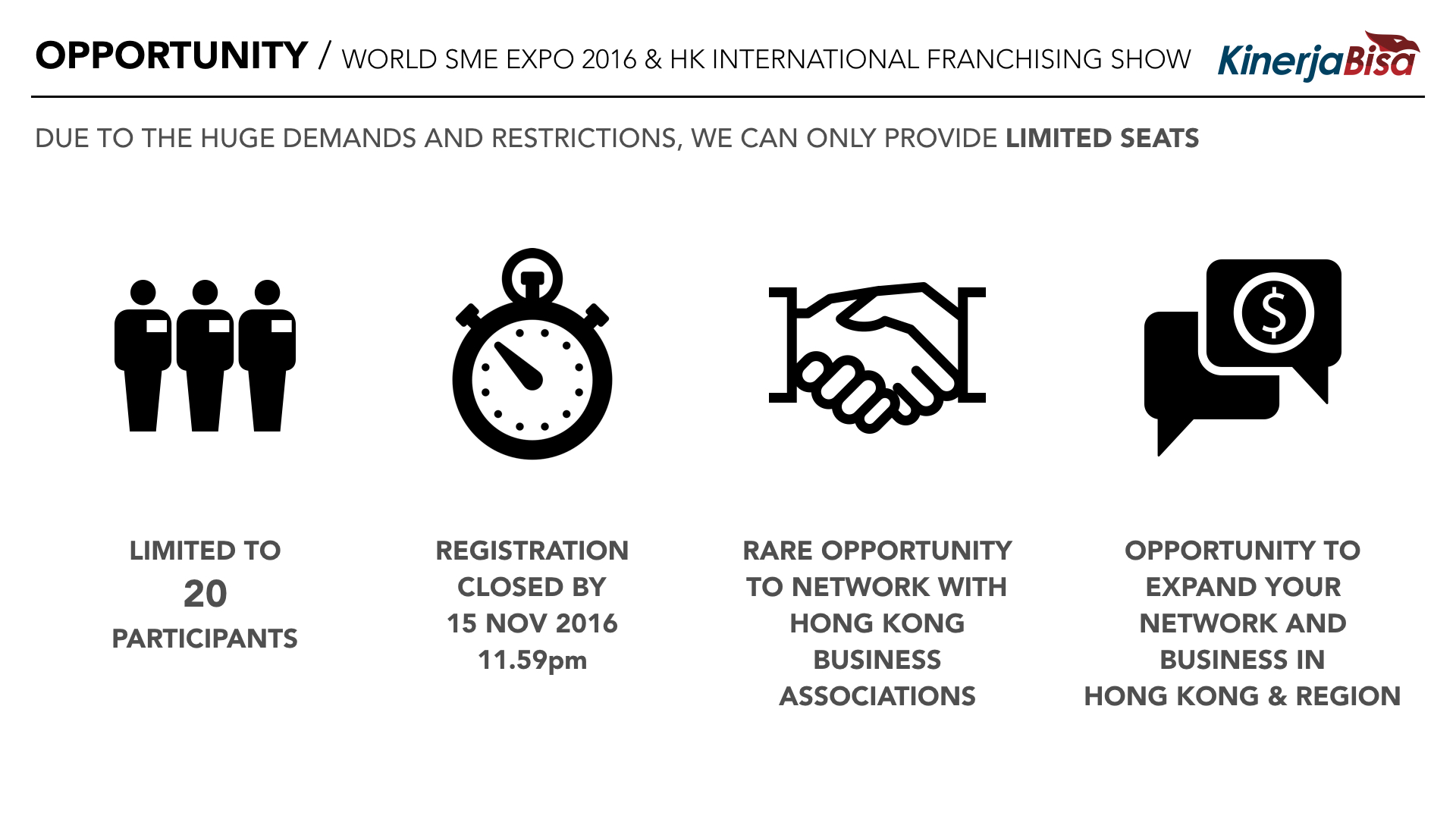 Come and join us in World SME Expo & Hong Kong Franchising Show 2016.


Delegates are entitled for FREE admission under KinerjaBisa.
*Delegates must be of Director level and above.
Get HKD$1,200 cash sponsorship from organiser, subject to approval.


Note that all participants have to bear their own cost in this trip.


Register with us and be part of this annual event.