About this Event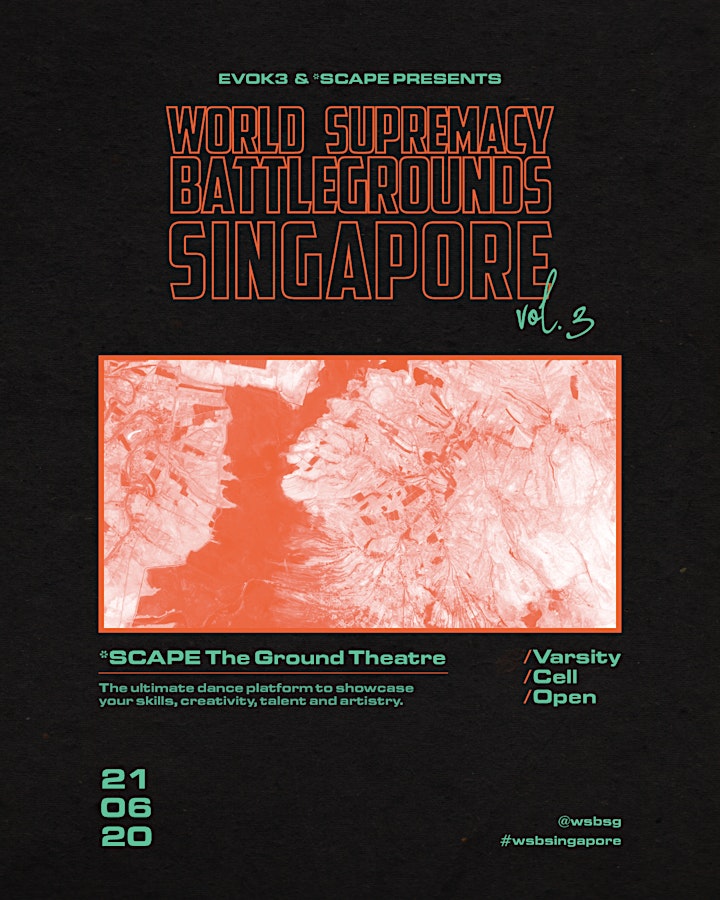 World Supremacy Battlegrounds (WSB), is one of the biggest and most prestigious international street dance competition in the Southern Hemisphere. Australia is home to WSB and is the annual host for the international championship.
Presented by EVOK3, a not-for-profit dance entity, World Supremacy Battlegrounds Singapore (WSB Singapore) is an extension of WSB. The first two volumes of the local dynamic street dance competition gathered a crowd of over 2,300 in attendees, volunteers, youth leaders and dancers who battled for the title, bragging rights and a chance to represent Singapore at the WSB International Championship in Sydney, Australia. It featured some of the best dance crews from Singapore, Indonesia and Thailand.
This June, WSB Singapore Vol.3 brings three competing divisions (i.e Varsity, Open and Cell) to engage the youth dance community in Singapore.
Date: 21 June 2020
Divisions:
OPEN: 4-15 members. No age limit.
VARSITY: 4 – 15 members. Under 18 years old.
CELL: 3 – 4 members. No age limit.
About EVOK3
EVOK3 takes pride in building safe and meaningful platforms like WSB Singapore, which creates the opportunity for local youths to celebrate dance and form new friendships.