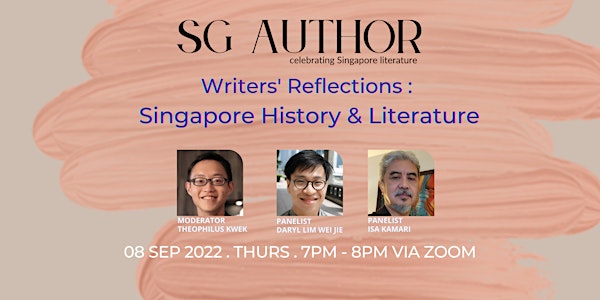 Writers' Reflections: Singapore History and Literature | SG Author
Literary and cultural expressions are indispensable to Singapore's history and its multicultural diversity.
About this event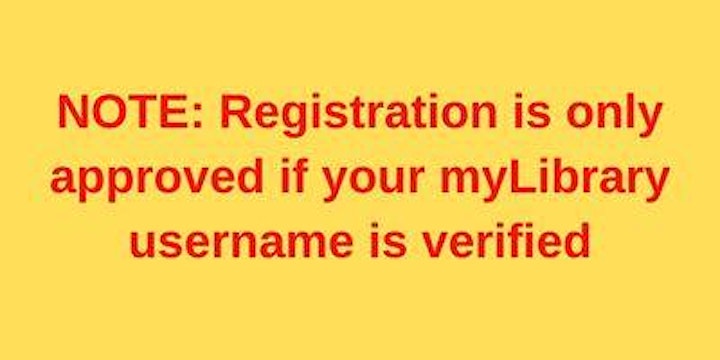 Important Notice
This programme/event is open to members of the National Library Board, Singapore. Please ensure you have your myLibrary username on hand before proceeding with the registration. If you do not have a myLibrary username, you can create one here: https://account.nlb.gov.sg/.
About the Programme:
How do history and literature interact? Join the speakers as they share about their relationships with history and how it intersects with their body of work. Participants will have a deeper appreciation of Singapore literature with a temporal and spatial lens.
About the Speakers
Moderator: Theophilus Kwek is a writer, translator, editor and independent researcher. He has published four collections of poetry, two of which were shortlisted for the Singapore Literature Prize. He has also co-edited two anthologies of writing from Singapore history and is interested in the place of writing in Singapore's history (as well as the history of Singapore writing). He serves as Poetry Editor of the Asian Books Blog, and his most recent title is Moving House (Carcanet Press).
Panelist: Daryl Lim Wei Jie is a poet, translator and literary critic from Singapore. His first book of poetry is A Book of Changes (2016). He is the co-editor of Food Republic: A Singapore Literary Banquet (2020), the first definitive anthology of literary food writing from Singapore. His latest collection of poetry is Anything but Human (2021). His poetry won him the Golden Point Award in English Poetry. He is currently working on translation projects and putting together an anthology of Malaysia-Singapore writing, entitled The Second Link.
Panelist: Isa Kamari has written 11 novels, 3 collections of poetry, a collection of short stories, a book of essays on Singapore Malay poetry, a collection of theatre scripts and lyrics of 3 song albums. His novels in Malay have been translated into English, Turkish, Urdu, Arabic, Indonesian, Jawi, Russian, Spanish, French and Mandarin. His collections of essays, selected poems and short stories have been translated into English. His first novel in English, Tweet was published in 2016. Isa was conferred the Southeast Asia Write Award from Thailand in 2006, the Singapore Cultural Medallion in 2007, the Anugerah Tun Seri Lanang from the Singapore Malay Language Council in 2009, and the Mastera Literary Award from Brunei Darussalam in 2018.
About SG Author
The SG Author Series celebrates literature by showcasing Singapore authors who have contributed to the development of Singapore's literary landscape. Speakers this Sep include Daryl Lim Wei Jie, Isa Kamari, Theophilus Kwek, Shawn Hoo and Tse Hao Guang.
To find out more about NLB's literary art events, join our mailing list here!
Online Programme/Event Administrative Information
This programme is conducted entirely online. You may access Zoom via the app or using a web browser
Please ensure that you enter a valid email address as you will receive an email with the link to the online programme/event near the day of the programme/event
·The link of the programme should not be shared with others
·Do ensure you have a strong internet connection. Using your mobile data is not recommended
The National Library Board, Singapore (NLB) reserves the right in its absolute discretion to disqualify or refuse admission to any registrant without any reason and notice