Description

Globalisation and improved standards of living has allowed more people to travel more often than ever before. Threats are no longer geographically contained within their residential state.
With the rise of technology, has self defence been taken for granted?
Self Defence for Travelers
Xperience: Travel Series is an 8-hour Self Defence Program engineered specifically for travelers
Know the latest tips & tricks on travelling safe
Stay combat ready with experts' guidance
Broaden horizons with multiple, authentic martial arts experts
Learn about partner self defence (highly recommended for couple travellers)
Stay relevant with latest regional security climate
Learn from female martial arts expert Desiree Quirog
Get inspired by martial arts experts background stories
Q&A segment with martial arts experts
Women empowerment by Female Arnis National Champion and Coach
Who should attend?
Solo Travelers
Business Travelers
Couples
Women
People who are keen in martial arts
People who have zero experience / knowledge in martial arts
People who like to learn about high level techniques which are not commonly taught
Who are the trainers?
Matthew James (Kajukenbo, 3rd Dan Black Belt / US Fight League Instructor)
Desiree Quirog (Philippines Arnis National Team Coach & National Champion)
What these trainers have in common are more than just excellence in their specialisations. They are also experienced travelers and specifically persuaded to give participants some of their very best secrets that usually only high level martial artists will learn after years of practice.
Ticketing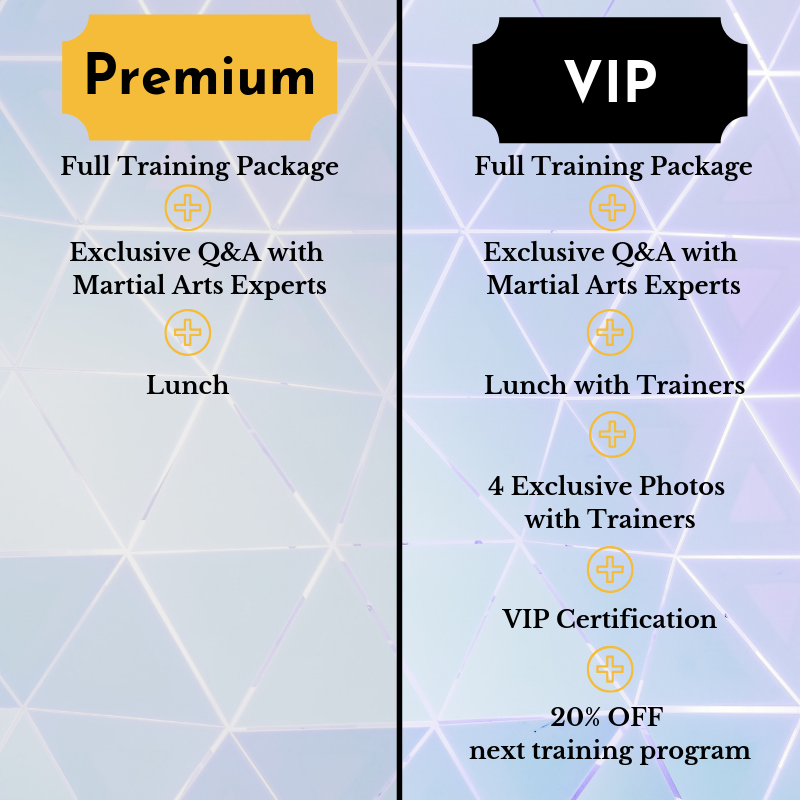 * All ticketing sales will end on 05 Oct 2019, 10 AM.
Promotions / Deals
Couple / Buddy combo (Before 30 Aug 2019)
Tertiary students group deal
Corporate deal
Please take note: Given how this program is specially curated, vacancies are very limited and based on first-come-first-serve. SDRI may or may not run this program again to ensure the best interests of all parties, and trainers may not be the same in future.
What do you need to bring?
At least 1-Litre water bottle
Sports attire
Towel if necessary
Lots of positive energy
Desire to learn
Other Matters
* Lunch is included in this program.
** Check email for more event details.
*** Registration begins at 8:45 AM. Please be punctual.
Should you need further assistance, please contact admin@selfdef.org
Matthew James

Kajukenbo 3rd Dan Black Belt

Desiree Quirog

Arnis Philippines National Coach