Description
Year End Wine Fair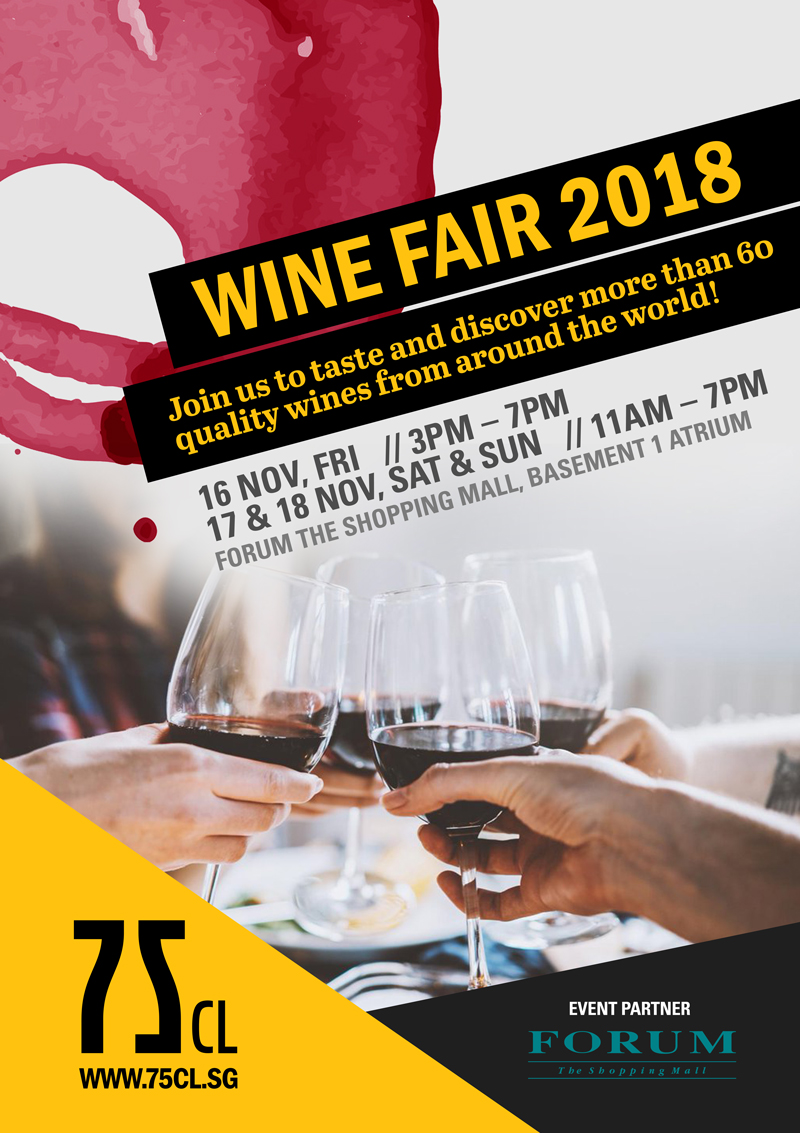 Date & Time:
Friday, 16th Nov 2018, 3pm – 7pm
Saturday, 17th Nov 2018, 11am – 7pm
Sunday, 18 th Nov 2018, 11am – 7pm
The festive period is just around the corner and no better way to stock up on your wines with 75CL year-end wine fair.
Featuring over 60 labels of wines from carefully curated international wineries of notable wine countries
like France, Italy, Germany, Spain, New Zealand, Argentina, Chile and more, this is one wine fair not to be missed.

Spread over 3 days and centrally located at Forum the Shopping Mall, you'll get to sample close to over 60 labels on featured.

Sign up now and join us!.
FREE Admission.
A Personalised Wine Tasting Session
To give you the best service possible at our Tasting Lab, our friendly staff will be on hand to assist you through the light-hearted tasting session.
Operating Hours
Mon – Fri 10am to 8pm; Sat 10am to 6pm; Sun & PH Closed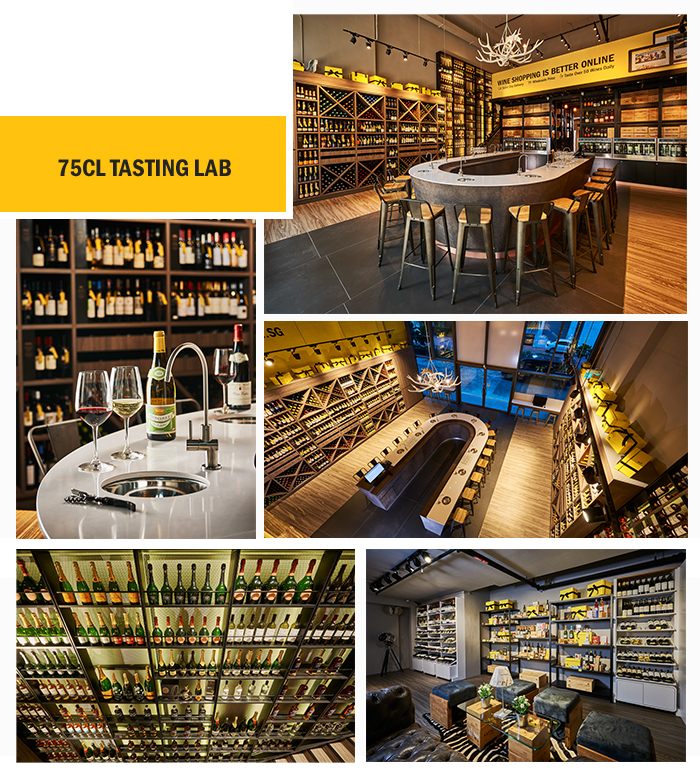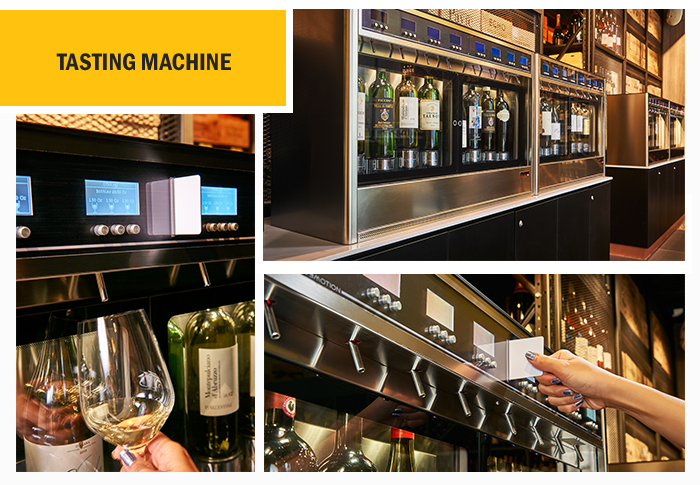 How To Get Here



Enquiries & Assistance
Just drop us a call at 6479 4506, or Whatsapp us at +65 8651 0530.
We will point you in the right direction!