| | |
| --- | --- |
| YL Malaysia - Q1 SE Asia Tour with Dr. Sabina DeVita | |
Event Details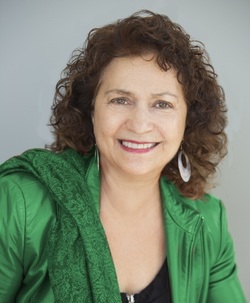 Dr. Sabina M. DeVita, is the founder of the DeVita Wellness Institute of Living and Learning as well as the Institute of Energy Wellness Studies. She has been in private practice for close to 30 years as an eclectic psychotherapist - psychologist, registered nutritionist, doctor of natural medicine and specialized Kinesiology's. Dr. DeVita has been personally trained by visionary, bio-physicist Dr. Konstantin Korotkov inventor of the Kirlian technology. She founded the only Canadian federally approved school that teaches a full program in aromatic sciences with Young Living essential oils giving students a recognized accreditation as an Integrated Aromatic Sciences Practitioner. Dr. DeVita is an established author of 5 books, incorporating YL essential oils, in each of her publications, including one for facial care, her "Saving Face" book. She has also written books on emotional care and electromagnetic pollution.
---
Topic 1 : Don't Mess with My Face - Use Nature's Beauty Secrets Instead
This segment will cover the latest in the toxic compounds used in the beauty industry that not only poisons you but ages you considerably as well – for both men and women. Learn the truth about toxic cosmetics and face-creams. Learn two or more about the youth stealers! Can we rewind the clock on aging and aging skin?  What are the primary causes of aging? The search for eternal youth, beauty and wellness still reigns on.
Discover the superior capacity of mother nature's own splendour to advance cellular renewal with Young Living Essential Oils.
Find out 2 major inner and outer beauty secrets with the latest anti-aging research. Learn to nurture, pamper yourself more and stay spiritually connected. Find out how you can give yourself a facial spa experience at home and indulge with the luxury and rejuvenation fit for royalty.
Topic 2: Emotional Freedom - Energy Fields and Oils
Is it essential to release negative emotions for good health?
Scientists have shown us that our cells and our DNA are more influenced by our thoughts, our beliefs and our imagination than anything else around us. We are not victims of our genetics but rather victims of our external and internal environments, which mostly stems from our imagination, past experiences and our beliefs.
What is quite revolutionary is the ability to observe the influence of the subconscious patterns on the human energy bio-field. The advanced technology developed by Dr. Korotkov, who has now designed the exclusive Young Living Vivalign scanner, allows us to visually see this biofield. More significantly, are the suggested essential oils in the program to support the energy systems. VivAlign is a revolutionary, non-intrusive way to measure the human energy field using a specialized camera and software system. Find out more at the event!
Event Details
Penang
Date: 20 February 2017 (Monday)
Venue: Hotel Jen - Pangkor Room, Level 3
Time: 7:00p.m. - 9:30p.m.
Kota Kinabalu, Sabah
Date: 21 February 2017 (Tuesday)
Venue: The Pacific Sutera Hotel - Ballroom 3, Level 2
Time: 7:00p.m. - 9:30p.m.
Kuala Lumpur
Date: 23 February 2017 (Thursday)
Venue: Aloft Hotel - Ballroom A, Level 2
Time: 7:00p.m. - 9:30p.m.
*Registration starts at 6:00p.m.. Program starts prompty at 7:00p.m..
---
1. Please select the desired venue you would like to attend on the registration page. Each member is limited to three (3) tickets and please provide accurate details on the registration page.
2. Entry is FREE with registration. However, a RM50 penalty fee per seat will be imposed for member who have registered but failed to turn up. Penalty fees will be charged to member's credit card on file.
3. If you would like to cancel your ticket(s), please email to events.my@youngliving.com ONE WEEK prior to the event date and any request after that will not be entertained.
4. Once registered, please login to your Eventbrite account to print your tickets. Copy of ticket or ticket number is required upon entering the event hall
Organiser
GF & L1, Tower 7 Avenue 3, Bangsar South. No.8, Jalan Kerinchi 59200, Kuala Lumpur, Malaysia
Telephone: 1800 189 889 
Fax: +603 2280 1002
Email: custservmy@youngliving.com