YL Malaysia - Q2 SE Asia Tour with Dr. Olivier Wenker

Monday, 15 May 2017 from 18:00 to 21:00 (Malaysia Time Malaysia (Kuala Lumpur) Time)
Event Details
Topic 1: Healthy Brain Function and Essential Oils
The average person applies 300 chemicals to their bodies every single day, and 80 of those chemicals before breakfast! Most are from four things – soap, makeup, shampoo, and hair care. By the time one year has passed the average person has been exposed to over 5 pounds of very toxic chemical. About 3,000 chemicals are added to our food. New-born babies are born with well over 200 chemicals and toxins in their blood.
The biggest pollutants in our home are fabric softener, dryer sheets, air freshener plugins, and candles. You are literally poisoning your family every day with the stuff that you can't pronounce in your home, like your bright blue dish soap, the cleaner you use for your kitchen counters, toothpaste, processed food, and more. Health and safety data only exist for 15 percent of all the chemicals out there, even though so many are known to cause asthma, endocrine disruptions, or worse.
Topic 2: Detoxification and Weight Loss
Come and learn on how to avoid these toxins and how to support your body with healthy detoxification. Learn also how toxins, fertilizers, herbicides, pesticides, and neuro-toxins are stored in our body and what effect they might have on our body weight and our brains.
Learn about how the brain normally functions and how essential oils can support healthy brain function. And let's have some fun by looking at the brain function of women and men to see what the differences are. You might finally understand how your husband, wife, or partner thinks and acts. Something you never understood and always scratched your head about. 
About the Speaker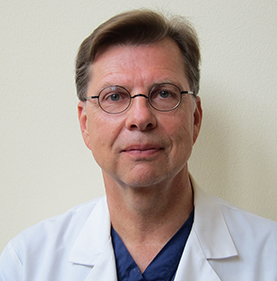 Prof. Wenker is passionately involved in educating patients and the public to better understand the connections between lifestyle choices and health. Modern knowledge of science and genetics combined with the thousands of years of proven treatment modalities open new horizons in promoting wellness. Dr. Wenker is active in the field of anti-aging medicine, the use of nutritional products for general health, and doping-free performance enhancement. Dr.Wenker started his career as a physician in Switzerland in 1985. He is triple European board certified in anaesthesiology, critical care medicine and emergency/disaster medicine as well as American board certified in Antiaging and Regenerative Medicine and holds the titles of Professor and Adjunct Professor at The University of Texas. He is also a Fellow in Integrative Cancer Medicine. Dr. Wenker served many years as emergency physician on board of rescue helicopters. He worked as a trauma field physician, rescue diver, disaster lead physician, and as chief of a medical team for special police forces. He also holds a Master of Business Administration degree from Rice University in Houston where he received the prestigious Jones Award for Academic Excellence.
---
Event Details
Date: 15 May 2017 (Monday)
Venue: Aloft Hotel Kuala Lumpur - Ballroom A, Level 2
Time: 7:00p.m. - 10:00p.m.
Fee: RM50.00 per-attendee
*Registration starts at 6:00p.m.. Program starts promptly at 7:00p.m.
---
Terms and Conditions
Register yourself at Eventbrite. A fee of RM50.00 per-attendee is applicable.

Registration is on first-come-first-serve basis.

Attendees who have checked in for the event will receive one (1) handy 30-oils case worth RM180.00 after the event.

The oil case will be forfeited for any attendees who failed to check in during the event registration.

The handy 30-oils case is given to members who have pre-registered for the session. Registration via walk-in is acceptable, however, no oil case will be allocated.

Registration is per member basis. Therefore, no check-in or collection of gift token on behalf will be accepted.

Fee of RM50.00 is non-refundable.
When & Where

Aloft Kuala Lumpur
No 5, Jalan Stesen Sentral 5,
Kuala Lumpur Sentral
Kuala Lumpur, Federal Territory of Kuala Lumpur 50470
Malaysia

Monday, 15 May 2017 from 18:00 to 21:00 (Malaysia Time Malaysia (Kuala Lumpur) Time)
Add to my calendar
Organiser
GF & L1, Tower 7 Avenue 3, Bangsar South. No.8, Jalan Kerinchi 59200, Kuala Lumpur, Malaysia
Telephone: 1800 189 889 
Fax: +603 2280 1002
Email: custservmy@youngliving.com