Energize & balance your body with mind with this beginner-friendly 9 week Yoga & Qigong program in the park.
About this event
You will be guided through a gentle, soothing and balanced movement flow that integrates Qigong and gentle Yoga to relieve your stress, calm your mind and body on a cellular level. You'll feel balanced and energized after class.
WHEN: Saturdays 0930AM - 1030AM
WHERE: Santa Rita, Cavalieri di Vittorio Veneto Park (Exact location will be shared after you register
HOW TO PAY/REGISTER: Eventbrite | Satispay | Cash
Prepaid (Online/Satispay): Full program (€7/class, €63 for 9 weeks)
Prepaid (Online/Satispay): 1 class for 1 person (€10/class)
Pay after class (Cash): 1 class for 2 people (€8/person)
Pay after class (Cash): 1 class for 1 person (€12/class)
This series will guide you through the 9 phases of cultivating Qi (vital energy) to support you to grow and stay balanced as spring transitions to summer.
EARTH - Medicine for the Body
08/5: Phase 1: Discover Qi - Pulsing Qi Ball
15/5: Phase 2: Gather Qi - Gather from Heaven & Earth
22/5: Phase 3: Circulate Qi - Releasing Stagnant Qi
HEARTMIND - Medicine for Mind and Emotions
29/5: Phase 4: Purify Qi - Clearing the small universe
05/6: Phase 5: Direct Qi - Tracing the meridian energy channels
12/6: Phase 6: Conserve Qi - Wave Hands like Clouds
HEAVEN - Medicine for the Spirit
19/6: Phase 7: Store Qi - Qi Bath/Etheric Cleansing
26/6: Phase 8: Transform Qi - Stretching, rotating, refining Qi
03/7: Phase 9: Phase NINE: Dissolve Into Qi - Standing Meditation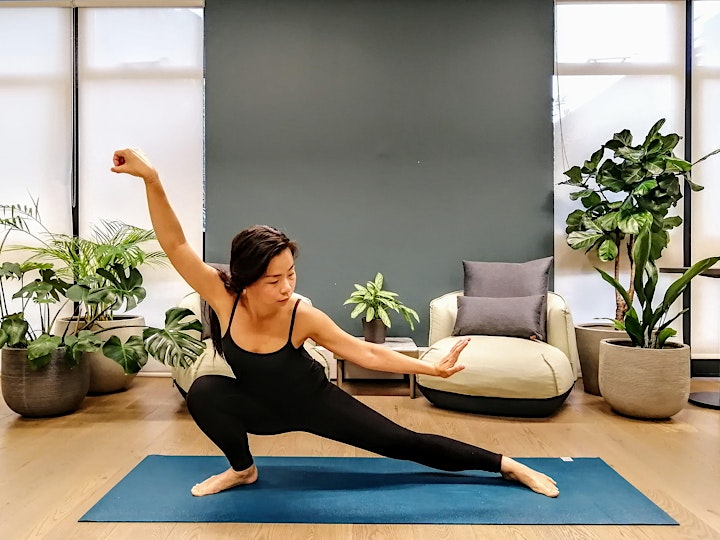 Your guide:
Wenlin Tan 陈文琳E-RYT 200, RYT 500, YACEP Yoga Alliance USA.
Wenlin has been studying movement since she was 9, and teaching since 2016. She is known for her unique style, Qigong Flow, that integrates eastern philosophy, Qigong and Yoga. A native Chinese speaker born and bred in Singapore, her classes and trainings are informed by her continued training with various teachers, including Dr Becky Chen of Mahota Clinic, Dr Wang Xun of the Singapore College of Traditional Chinese Medicine in Singapore, Master Chungliang Al Huang, Master Shi Yi-Heng, Mimi Kuo-Deemer and Daisy Lee.
Organiser of Yoga & Qigong Beginner 9 Week Program
Wenlin is a Qigong, Yoga & Meditation Teacher & Teacher trainer certified with Yoga-Alliance USA (E-RYT 200, RYT 500, YACEP). Wenlin has been studying movement since she was 9, and guiding clients across Europe and Asia since 2016. Her clients include corporate executives from Deloittle, McKinsey, Yoga studios like YogaUnion, Italy, Obonjan private island resort, Croatia & corporate organisations like HeartVoice Singapore.
Wenlin specialises in Qigong Flow, and Gentle Somatic Yoga & meditation and offers these to support you to move with ease and feel pain-free.