Limited edition online series GYM@Home for you to stay active and healthy with your Body, Mind and Heart.
About this Event
Vinyasa Yoga
 Vinyasa is the sequence of dynamic movement energetically synchronising breath with movements, practise on bringing the awareness of the coordination between posture and breath with the transition movements between asanas
 The purpose of vinyasas is to purify the blood, which is otherwise heated and supposedly contaminated by the practice of asanas. It often repeat series of poses and often involve increasing body heat — and sweat — and building strength
 The breath is given primacy, acting as an anchor as you move from one pose to the next, it is a mindful and meditative flow of dynamic synergy inside out.
YOGINI Sue
Sue is a Yoga Sutra practitioner. She is certified in YAI 200 & 300 Hrs Yoga Instructor in Transformational Yoga as well as trained as an Aromatherapy Yoga Instructor. Sue's yoga journey started with self-reconciliation in 2014 when she encountered serious health, relationship & career challenges in life. She helps her students into deep conscious releasing by integrating Tibetan Singing Bowls into her yoga class. She emphasises very much self-reflection in yoga practise, helping her students to raise their awareness & connection with their bodies through her class structure. She always shares more than just asana-posture in her class. She encourages students to dive inwards for greater consciousness of understanding themselves, building their inner strength to have more compassion, acceptance, self-love & confidence in their life.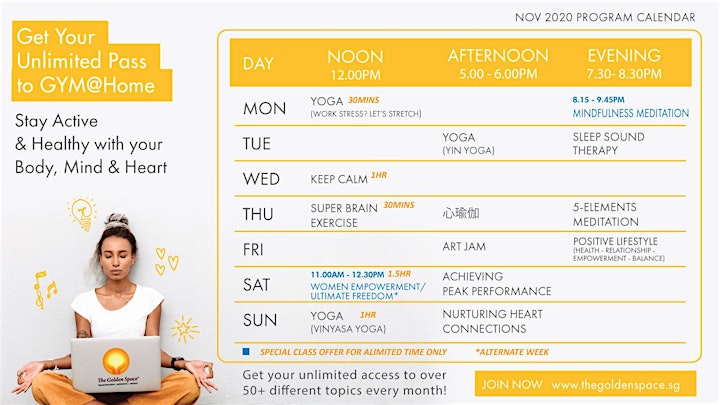 Date and Time
Location
Refund Policy