Limited edition online series GYM@Home for you to stay active and healthy with your Body, Mind and Heart.
About this Event
Work Stress Let's Stretch
Incorporate yoga into our daily routine for a quick stretch at workplace for good posture
Reduce discomfort, relieve stress, increase flexibility and clarity of the mind
Friendly postures that can work-out easily to ease work stress
YOGINI Sue
Sue is a Yoga Sutra practitioner. She is certified in YAI 200 & 300 Hrs Yoga Instructor in Transformational Yoga as well as trained as an Aromatherapy Yoga Instructor. Sue's yoga journey started with self-reconciliation in 2014 when she encountered serious health, relationship & career challenges in life. She helps her students into deep conscious releasing by integrating Tibetan Singing Bowls into her yoga class. She emphasises very much self-reflection in yoga practise, helping her students to raise their awareness & connection with their bodies through her class structure. She always shares more than just asana-posture in her class. She encourages students to dive inwards for greater consciousness of understanding themselves, building their inner strength to have more compassion, acceptance, self-love & confidence in their life.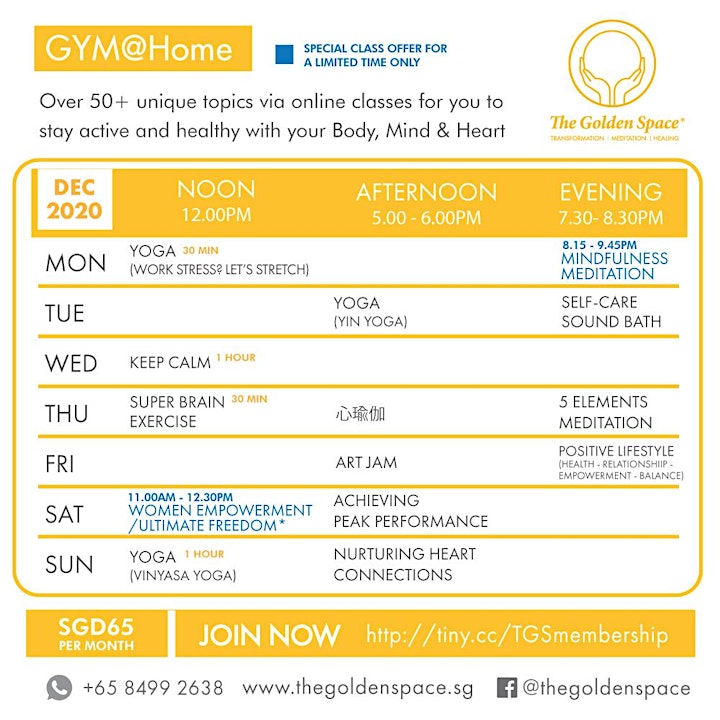 Date and Time
Location
Refund Policy