Registration for Zion Gospel Mission Sunday English Service
About this event
In line with COVID-19 measures, we can now accommodate 100pax for our English services, spread across two zones (A and B). Each zone accommodates 50pax.
For Zone A, you will use the main lift to L13, enter through the main entrance of ZGM, and sit on the right side of the service hall.
For Zone B, you will use the service (cargo) lift to L13, step out to the common corridor, enter ZGM through the side door beside the handicapped toilet, and sit on the left side of the service hall. Please see https://youtu.be/mZgMH8rwHhs for a video on how to enter Zone B.
Do note that handicapped toilets are available only in Zone B. If you require one, please register for Zone B.
Floor plan for Zone A and Zone B routes: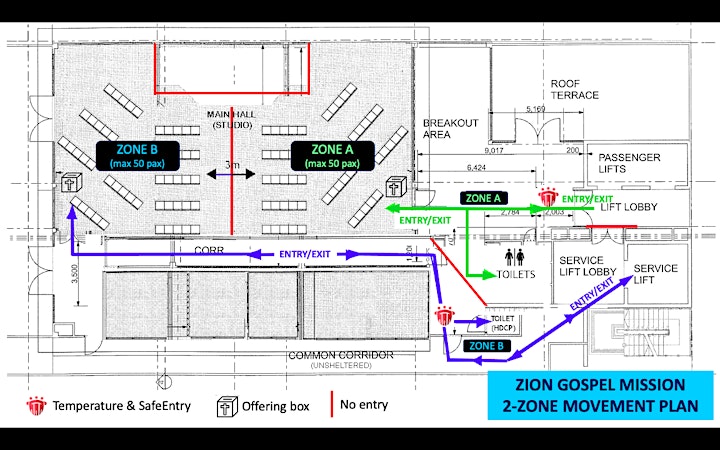 Registration will open each week before every Sunday service, from Monday (midnight) to Sunday 11am.
When registering, please submit actual names of every individual, to facilitate contact tracing when required.
We look forward to seeing you at service!