Led by the Thriving Singapore artists themselves. Explore the whole exhibition in this immersive and interactive exeperience.
About this Event
The Thriving Singapore artists are here to take you on a guided tour through the whole Thriving Singapore virtual exhibition!
Explore the various rooms, interact with the artists and even other participants!
About Thriving Singapore
What if we could use technology and data, not only to support Singapore as a Smart Nation, but rather as a Thriving Nation, where technology and data are used to support the imagination, the wellbeing, and the human connection amongst its inhabitants?
Supported by the National Arts Council, the creative studio ALH Studio, the media agency Creativesatwork and the Tech company Rockmoon, have committed to developing beautiful, fun and intuitive creative experience.
Your Guide For This Session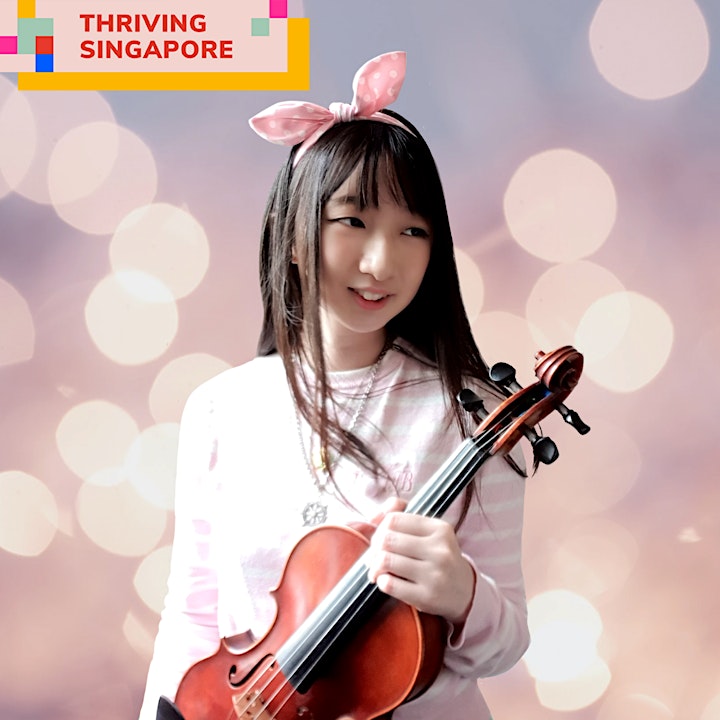 M DRAKO is a Singaporean violinist, game developer, artist and Go player. Her heavy metal violin covers have been featured on Billboard, Loudwire, Kerrang! and more. She is also the creator of Life of a Potato, a comic series spreading joy and laughter with over 50K followers and 140 million GIF views, and co-creator of Plantopia: The Card Game. With a wide range of interests including playing heavy metal, rock, pop and EDM on violin, composing and producing originals, developing digital games and card games; to drawing potato comics and propagating Go memes, you're bound to have something in common!
Join M DRAKO for a chill sharing session to find out more about her creative process, steal a sneak peek of the gamebook she made at the age of 10, and chat about art, music, Go, games, chasing your passion, and maybe cats.