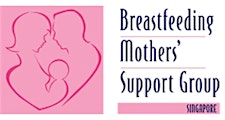 Breastfeeding Mothers' Support Group (Singapore)
BMSG's vision is a vibrant community of breastfeeding mothers who find emotional support, encouragement, companionship and information in the organization.

BMSG also envisions a Singaporean community where breastfeeding is seen as normal, and is part of society's fabric.
BMSG is a non-profit organisation that depends on the support of the public and volunteers. Donations and volunteerism help BMSG sustain and expand its work among mothers and babies.
Sorry, there are no upcoming events