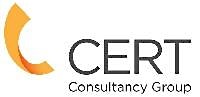 CERT Consultancy Group Pte Ltd
CERT Consultancy Group is a dedicated training and consulting company for Fire Fighting Response, HazMat Response, Incident Management and Process Safety for the Company Emergency Response Teams (CERT) in your organisations.
As a local consulting and training company, CERT Consultancy Group, through its group of specialists, has provided trainings to many Company Emergency Response Teams across various sectors such as the Chemicals, Petrochemicals, Refineries, Pharmaceuticals, Manufacturing, Commercial Buildings, Hotels and Government Agencies.
To-date, our pool of specialists and instructors had experience in training:
More than 1000 delegates in Fire Fighting Response & HazMat in the process industries in the various hazardous environment
More than 500 delegates in handling Breathing Apparatus & Airlines in challenging surroundings
More than 1000 delegates in structured incident management as Site Incident Controllers and Site Main Controllers
CERT Consultancy Group is also an Approved Training Organisation (ATO) to deliver the Singapore Workforce Skills Qualifications (WSQ) Training as well as a partner for many associations to deliver quality training in emergency response and crisis management.