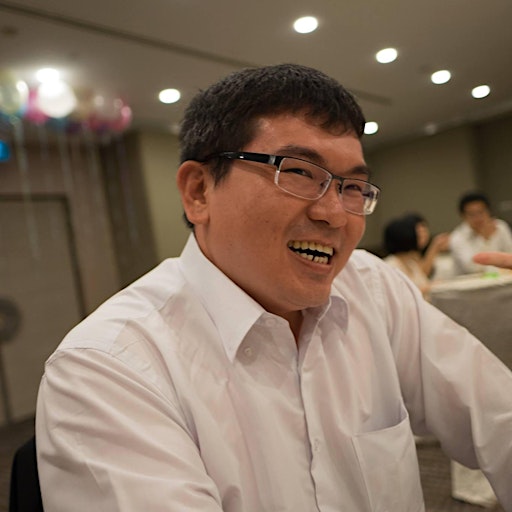 Danny Soh
An IT guy with obsession with Military Arts and Investment related Finance.
Over 17 years of experience specializing in project management, cyber security, internal audit, disaster recovery planning reviews, security consultancy, and training.


Involved in numerous assignments spanning across multiple industries such as gaming, telecommunication, manufacturing, engineering, and technology sectors in United States of America and Asia.


Danny specializes in IT security and audit management, penetration testing, IT security architectures and solutions, data analytic and automation.
Upcoming Courses:
Cyber Security ( S$3,140 each )
1. Cyber Security Essentials
2. Advanced Cyber Security Essentials
3. Cyber Defense Team Fundamentals
4. Security Logging Design
5. Security Logging Analysis Techniques
6. Threat and Vulnerability Assessment
7. Open Source Intelligent
8. Intrusion Detection
9. Hackers Techniques & Incident Response
10. Linux Security
11. Continuous Monitoring for Security
12. Cloud Security
13. Cloud Security Architect
14. Security Architect Design
15. DevOps Automation
16. Cyber Attack Team Fundamentals
17. Python for Security
18. Powershell for Security
19. Network Penetration Testing
20. Web Application Penetration Testing
21. Advanced Web Application Penetration Testing
22. Mobile Device Penetration Testing
23. Wireless Penetration Testing
24. Advanced Penetration Test – Exploit Development
Business ( S$150 each )
1. Corporate Governance and Operations Management
2. Strategic Planning
3. Financial Management
4. Information Systems and Communications
5. Economics Concepts
6. Process and Project Management
7. Globalisation and Financial Risk Management
8. Decisions and Valuation
Finance ( S$150 each )
1. Accounting Standard
2. Income Statement
3. Reporting Requirements
4. Matching Revenue & Expenses
5. Foreign Currency Accounting
6. Other Financial Statement Presentations
7. Marketable Securities and Combinations
8. Working Capital and Fixed Assets
9. Lease, Liabilities and Bond
10. Pension and Income Tax Accounting
11. Stockholders' Equity, Cash Flows, and Ratio Analysis
12. Governmental Accounting
13. Governmental and Non-for-Profit Organisations
14. Fair Values, Partnerships, VIEs, AROs, Liabilities, Contingencies
15. Subsequent Events, Financial Instruments,
16. Review of IFRS vs US GAAP and Liquidation
17. Basis of Accounting
Regulation ( S$150 each )
1. Individual Tax – Income
2. Individual Tax – Adjustments, Deductions and Credits
3. C and S Corporation Taxation and Exempt Organisation
4. Property, Partnership and Estate
5. Gift Taxation
6. Professional Responsibilities and Securities Regulation
7. Business Law 1
8. Business Law 2
9. Business Law 3
Auditing ( S$150 each )
1. Audit Reports
2. Other Reports
3. Engagement Acceptance, Planning and Risk Assessment
4. Audit Evidence
5. Sampling and Communications
6. Professional Responsibilities, Audit Documentation
7. Effect of IT, Government Auditing and Quality Control Standards
Financial Analysis ( S$150 each )
1. Ethical and Professional Standards
2. Quantitative Methods 1
3. Quantitative Methods 1
4. Economics 1
5. Economics 2
6. Financial Reporting and Analysis 1
7. Financial Reporting and Analysis 2
8. Financial Reporting and Analysis 3
9. Financial Reporting and Analysis 4
10. Financial Reporting and Analysis 5
11. Financial Reporting and Analysis 6
12. Corporate Finance 1
13. Corporate Finance 2
14. Corporate Finance 3
15. Corporate Finance 4
16. Portfolio Management 1
17. Portfolio Management 2
18. Equity Investments 1
19. Equity Investments 2
20. Fixed Income 1
21. Fixed Income 2
22. Fixed Income 3
23. Fixed Income 4
24. Derivatives 1
25. Derivatives 2
26. Alternative Investments 1
27. Alternative Investments 2
28. Equity Valuation 1
29. Equity Valuation 2
30. Equity Valuation 3
31. The Assets Management Industry and Professionalism
32. Behavioural Finance
33. Private Wealth Management
34. Portfolio Management for Institutional Investors
35. Applications of Economic Analysis to Portfolio Management
36. Asset Allocation and Related Decision in Portfolio Management
37. Fixed-Income Portfolio Management
38. Equity Portfolio Management
39. Active Equity Investing
40. Alternate Investments Portfolio Management
41. Risk Management
42. Risk Management Application of Derivatives
43. Trading
44. Performance Evaluation
Sorry, there are no upcoming events