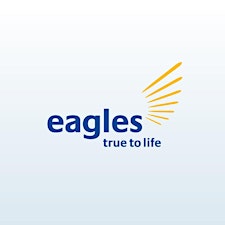 Eagles Communications
Eagles Communications is committed to inspire you to live life to the fullest. Since 1968, we have impacted thousands of people around the world to find purpose, significance, fulfilment, and joy in living.
Eagles, True To Life -- expresses our mission, our passion, and our calling to make a difference in people's lives by affirming their worth and value, and by enabling each person to live life meaningfully and purposefully.
Eagles, True To Life -- We seek to genuinely live and creatively share the authentic, transforming experience of grace and truth in God.
Sorry, there are no upcoming events