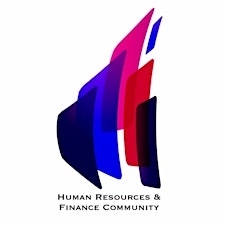 Human Resources & Finance Community(SG & ASEAN)
INTRODUCTION
With the close relationship between PEOPLE & BUSINESS, we realized that forming a HR & Finance Community was a natural decision which would greatly enhance intentions of helping to address the growing challenges impacting our economy.
We are pleased to announce & introduce The HUMAN RESOURCES & FINANCE COMMUNITY (SINGAPORE & ASEAN) facebook platform.
Including Finance elements will allow the HR scope to go beyond our current reach & will create PEOPLE & FINANCIAL alignment to business needs & strategies & respond to the current challenges facing the Singapore economy & other ASEAN countries.
This Community will serve everyone involved as HR, HC & People Professionals, & Finance Professionals; & PMETs.
Participation is for all involved, & aspire to be, in any form of HR &/or Finance Management work. We always encourage participation at all levels (entry, junior, middle & senior); & welcome members of the workforce looking for a career change & aspiring students.
Although the HR & Finance Community is a defined group, we will continue to be open to having members from outside these professions, & create richness & diversity.
GOALS
Our main goals: Enhance Growth (Self & Group); Acquire Learning & Skills, Knowledge Transfer, Share & Exchange Ideas, Provide & Seek Solutions; Network, Build Relationships, Coach & Mentor; Create Opportunities (Career; Jobs; Projects; Business; etc); Collaborate, Co-Operate & Partner; Events; Forums & Platforms (esp Nationally driven initiatives).
All HR & Finance related posts etc are welcome (Staffing; Recruitment; Ops & Admin; C&B Culture; Wellness & Health; Leadership & OD; Strategic Planning; Restructuring & Change; Performance & Talent Management; Coaching & Mentoring; CSR; HR Analytics, Measurement Tools & Technology; Finance, Accounting; Financial Management, Strategy & Methodology).
Sorry, there are no upcoming events