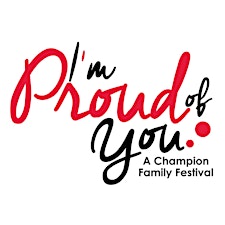 "I'm Proud of You" Day (By MindChamps PreSchool)
Children's individual accomplishments big and small should be celebrated, and the 

"I'm Proud of You" Day 

movement aims to dedicate a day each year to just that, providing parents with the perfect opportunity to appreciate their children's little victories. 
MindChamps invites you to be part of this new global initiative.

  

A movement to make the ones that matter the most to us feel accomplished, such that they are ready to take on the whole host of opportunities that the world has to offer them.
Sorry, there are no upcoming events