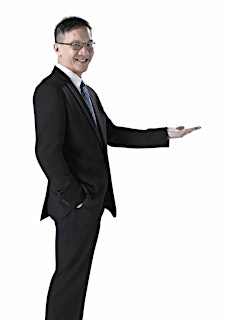 Jack HM Wong - WHM Consulting Pte Ltd
Jack is the author of "The Serious Business Owner's Guide to Creating Customers For Life" and "Cracking the Entrepreneur Code – 7 Tips to Build the Business You Always Wanted".
 An Accredited Tax Advisor, Jack has over 21 years of international tax experience, providing MNC and high net-worth individuals with his tax solutions and winning praises for his effective balance of technical skill and client services. One client commented before "[Jack] is always timely in his advice and accommodating [his] needs." In 2010, Jack received the honour to be named one of the top Notable Tax Practitioners in Singapore by Chambers & Partners, Asia. 

Since June 2011, Jack has continued his tax and business consulting services through his boutique firm, WHM Consulting. Jack also empowers selected clients only by application so that they could give permission to themsleves to take certain actionable steps with a view to enjoying money and time freedom. A recent success story was that Jack helped a client overcome the fear of public speaking in less than 15 minutes and his client was able to stand on the stage confidently to complete the interview about his new business (Source:http://youtu.be/h62w2U1p-VI).  A person who truly believes the importance of coaching, Jack currently has 5 business coaches from the US advising him in different aspects of his businesses.
An ACTA-Certified Workshop Facilitator, Jack has been in the training industry for over 14 years, teaching in local university and sharing the stage with celebrities and successful entrepreneurs such as Mr. Steve Wozniak (Co-Founder of Apple), Mr. JT Foxx (the World's No.1 Wealth Coach & Serial Entrepreneur), Mr. Wayne Allyn Root (a former US Presidential candidate and "The Warren Buffet of Las Vegas"), Ms. Michelle Mone OBE (Founder of Ultimo Brand and a successful entrepreneur in the UK) and Mr. Richard Tan (the CEO of Success Resources, the world largest seminar education company ). 
Sorry, there are no upcoming events