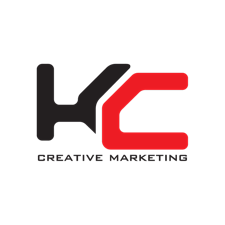 KC Creative Marketing Pte. Ltd.
KC Creative Marketing Pte. Ltd. provides affordable and professional creative marketing solutions for businesses of all shapes and sizes.
We offer and specialize in Branding, Marketing, and Content Creation.
We also offer affordable photography & videography services for both your corporate and personal events.

Using creative concepts, fresh ideas and innovative solutions we will provide your business with a professional service that is second to none.
We believe in empowering Startups & SME companies with the skills & knowledge through our workshops and networking events to help them in their business.
P.S. KC Creative Marketing Pte. Ltd. is the official organiser & marketing agency for Mother Industrialist's events & workshops.