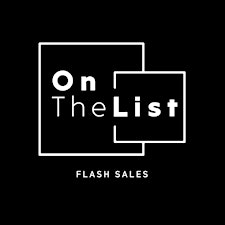 OnTheList
Welcome to OnTheList Flash Sale in Singapore!
OnTheList is a Hong Kong leading pioneer platform to bring "Flash Sale" concept from virtual to reality, join hands with international premium brands, to offer the past-seasons items with the best deal in town within 3-4 days!
In Hong Kong, we work with different brands each week, not limited to fashion items, but also lifestyle products, skincare products, wine, home decor, stationery...etc. We strives to create an ultimate lifestyle shopping experience for you all and also save the environment by minimising the fashion surpluses.
Can't wait to shop with us? Get OnTheList now at
www.onthelist.sg
and you will receive our upcoming Flash Sale e-invitation! Stay tuned and see you soon!