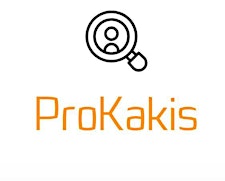 ProKakis Pte Ltd
ProKakis - The 1st Networking group to have verified members and seen on TV.

We are committed to educate Entrepreneurs & Business Owners from all trades & sectors, focusing on areas such as incorporation, business compliance, corporate taxation, due diligence, IP, relocation to Singapore and marketing.

If you have a special products or services to showcase, we will welcome you to showcase in our monthly event. Registration for our monthly meetup can submit their application for "Theme Speaker of the Month" introducing their latest business ideas, products, services or life of an entrepreneur to impress the organizer.

Only For

• DARE TO WIN C-Suite Executives,
• Decision Makers
• Business Owners
• Startups & Investors from Singapore and overseas.
• Yearning for sound Business Advice with real-case studies from Seasoned Business Owners


Disclaimer :

Registrants to ProKakis understand that publicity photographs/videos may be taken during the event and their image/photographic likeness may appear in photographs/videos taken during the event.

By registering with ProKakis, you hereby give permission that photos/videos containing your image/likeness may be used for publicity or general information purposes including publication on ProKakis or EBOS Cloud Accountants web sites, social media and/or related publicity which may be seen by the general public.

The ProKakis will not seek any further permission nor provide any notification before using such photos/video.
Sorry, there are no upcoming events