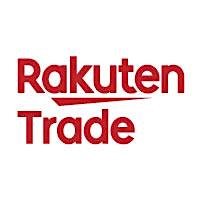 Rakuten Trade
Rakuten Trade is Malaysia's first digital equities broker and is the result of a joint venture between Kenanga Investment Bank (Malaysia) and Rakuten Sec, Inc (Japan). 
Our FinTech platform gives investors the opportunity to have a completely online equity broking experience from account opening, live charts and market feeds, execution and settlement of trades, research reports and investment ideas as well as rewards. It makes trading easier and more cost efficient for investors because it puts them into the driver's seat to execute their own trading activities and ideas.
Successful applicants are activated within 2 hours via Rakuten Trade and can start trading as soon as an online cash deposit transfer is made. Then there is the additional perks our clients get when they interact with us. Clients earn RT points whenever they interact* with our platform. Conversion can happen at anytime online with no minimum points required! Convert RT points into lifestyle rewards offered by AirAsia BIG Loyalty points, BonusLink points and / or Boost coins.
Sorry, there are no upcoming events