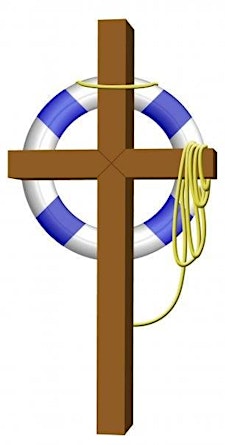 Retrouvaille Singapore
Vision Statement of Retrouvaille International
We believe that every marriage, a union of one man and one woman, deserves the opportunity to survive, be healed and thrive as a covenant of life and love. Retrouvaille is the place where we, as hurting couples, found hope and so we are passionately committed to dramatically increasing the number of couples served in both new and existing communities worldwide.

Mission Statement of Retrouvaille International
Retrouvaille is an International community of disciples committed to the continued healing of their marriages and, empowered by the Holy Spirit, sharing their stories, talents and gifts to promote and spread the healing ministry of Retrouvaille.

Patron Saint
The Patron Saint of Retrouvaille is St. Joseph.

Retrouvaille Logo
The logo indicates the "Lifeline" that is given to marriages, via Retrouvaille, to be healed through the Paschal Mystery of Christ's Death and Resurrection.
Sorry, there are no upcoming events