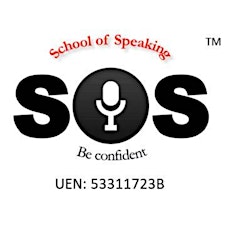 School of Speaking
Public speaking is an important skill required to communicate knowledge and express ideas to individuals and/or groups of people. It is a primary medium for presenting and selling ideas and/or products. The ability to communicate effectively to individuals and/or to groups is essential in schools, at work, within communities as well as in your personal life.

There is a constant need for people who can communicate effectively. This skill set can help in all aspects of your work and social life. If you are good at it or really enjoy speaking to a crowd, you may even choose speaking as a profession.

Our coaches are certified in Public Speaking and are continuously upgrading their public speaking skills via a number of avenues.
The School of Speaking (SOS) aims to provide the necessary competency training to you, who desire to build, upgrade and maintain the necessary skills in effective speaking. Based on some studies, it is found that many people fear public speaking more than they fear death. This puts public speaking as the number one fear for many people. 
OUR MISSION

"To assist people to overcome the fear of public speaking and to enable them to employ effective communication skills to inform; to persuade; and to inspire others" 
School of Speaking • Singapore
$153.72 - $200
School of Speaking • Singapore
$154.74 - $205.99