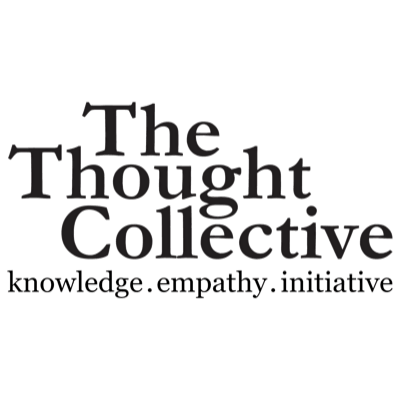 The Thought Collective
The Thought Collective shares the common purpose of building up Singapore's social and emotional capital. Our group of social enterprises offers new possibilities in the way we think, live and serve as a community.
School of Thought was conceived in 2002 by a group of teachers who believe in social innovation through civic learning, in order to nurture the next generation of youth thought leaders and change-makers.
Since its genesis, School of Thought has continued to promote innovation in education and civic learning in both the private and public sectors. With a growing group of 5 social enterprises, we have since evolved to become The Thought Collective - reputed to be at the forefront of social innovation in Singapore with our work in building social and emotional capital.
The Thought Collective consists of School Of Thought, Think Tank Studio, Food for Thought and Common Ground.
School Of Thought drives innovation in civic learning to nurture generations of thought leaders.
Think Tank curates content and designs information to make meaning in a complex world.
Food for Thought transforms community spaces and brings people together to enjoy good food for a good cause.
Common Ground bridges the public and private sector to facilitate social innovation for pressing national concerns.