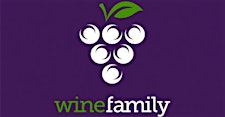 Winefamily
Winefamily. 
www.wine-family.com
 is an online marketplace for wines based 
in Singapore. Unlike conventional wine e-commerce platforms, 
we host a variety of virtual wine shops and we also seek to create 
an online wine community between buyers and sellers for users 
to discover, discuss and buy wine.
Winefamily has been featured 
on BBC Worldwide 
business-25956680
 and numerous wine trade 
publications.
Sorry, there are no upcoming events