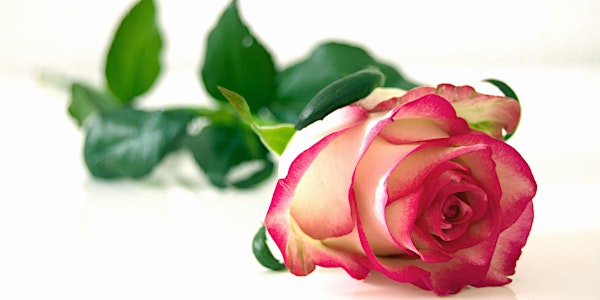 1 on 1 Relationship Consultation
To help any individuals to overcome life challenges, foster good relationship with others, and to progress with happiness in life.
By Life & Career Consultancy Services
Location
Hoshino Cafe @ Capitol 13 Stamford Road #B2-55 Capitol Singapore, Singapore 178905 Singapore
About this event
Starry ... Starry ... Nites ...
Are you feeling down or troubled with life ?
Are you Falling in Love or Lost in Love?
Do you feel stuck or struggling with relationship issues?
Whatever your life challenges ...
I am the Guardian Angel who will light up your life...
Book your ticket for a 1-on-1 Consultation :
Morning
Afternoon
2.20pm to 3.20pm
4.40pm to 5.40pm
Evening
SMS/Whatsapp @ 9244 0476 to arrange for an appointment.
Consultation Fee : Happiness Planting Ang Pow 88
WHAT IS HAPPINESS PLANTING ?
Happiness Planting is an act of unconditional love, a love that gives.
Love is a passion ... a career to serve others
To help someone or to make a difference in someone life.
To volunteer your time or talents for the happiness of others
To Contribute or Donate for a good cause.
How to Plant Positive Seeds and Happiness daily?
Plant Seeds of Love that gives without any expectation or returns
Plant Seeds of Love that makes a difference to someone's life
Plant Seeds of Mindfulness & Awareness
Plant Seeds of Gratitude, Seeds of Appreciation
Plant Seeds of Praises & Thanks.
Planting Happy & Positive Seeds Daily to attain an Eternal Happiness.
May You & Your family be blessed by your continuous act of kindness.
About the organizer
Life & Career Consultancy Services
Any Individual who needs advisory or a listening ear or a sincere & trustworthy friend to discuss personal issues over a cup of freshly brew coffee latte or chai latte.
Here are what my Clients have to say after the counselling session :  
1-on-1 Life Advisory | Consultancy | Counselling Sessions
" If you feel lost, confused or stuck in your career or life.  Definitely worth having a conversation with Simmone. She is a wonderful coach. You will get more insights and clarity. " - Nichelle Fulwani 
" I feel happy now that I have gained clarity and able to move forward for my future " - Mary Ann
" This session has been a great help for us to clearly see the other aspects of our life that we are not paying attention to. It was a wonderful experience with Simmone " - Jaimee & Partner
" This session was informative, it made me think more on what I must do going forward " - Runar Jordnes, 
 " Simmone has helped me gain a clearer view of which career path I would like to pursue, to create a more sustainable and concrete future for me and my family " - Maria C Paine
" I was able to address my concerns in life and career.  I was able to see some light as I was struggling to sort out my thoughts.  I have a clearer picture as in what direction to take after chatting with Simmone.  It was an enlightening experience. "   - Sing Siang
" The session with Simmone is mind opening and link to the issue  I am in question " - Derrick Lee
" I found this session comfortable and useful to raise my self awareness " -  Kannan
" Very knowledgable Coach.  Insightful conversation.  Thanks Simmone." - Wong Co Sang