Event Information
Location
IPP Wealth Management Centre
78 Shenton Way
Ground Floor
Singapore, 079120
Description
Build your wealth starting from your first pay cheque
Do away with the "Adulting" Blues.
Simple steps to
have enough without sacrificing your lifestyle.
Build the life that you want, starting today.
Learn a simple and effective way to work your first paycheck towards
Achieving your first $1,000,000
Working less, Earning more
Expanding possibilities in your prime years
Going from having Little to Financial Freedom
Financial Security
Easy budgeting & saving tips
Insurance - friend or foe?
CPF - more than just a retirement plan
Financial Independence
Capitalizing on your first $100
'Do's & 'Don't's of effective Investing
The (underrated) power of Compounding
Financial Freedom
Cruising into an early Retirement
Creating a passive stream of income
Leaving a meaningful legacy
________________________________________
"I enjoyed the talk thoroughly. Joanne helped to expand my mindset about money management and showed us important handles to protect and growth my money. I realised that good money practices don't start only when I've made it; it starts now." - Dillon Tan, Executive
"I was invited for this talk and I must say that I expected it to be a sales-talk. There was no trace of that at all. In fact, I felt that what I got from this talk cannot be quanitified in money. True riches is the knowledge and insight that I now have, thanks to Joanne! Thank you!" - Jasmine Chua, Auditor
"I am still schooling but I work part-time and help out at my family's shop. This talks has been very good for me because I learn that it is never too young to start knowing about these topics. In fact, I feel that this is something that more students like me should equip themselves with. If I don't have much to my name, and I don't make an effort to learn, I know that I will always remain this way.
If you think investing in education is expensive. Just try Ignorance." - Alfred Yeo, Uni Student
Date and time
Location
IPP Wealth Management Centre
78 Shenton Way
Ground Floor
Singapore, 079120
Organiser of $100 to $1,000,000; A Millennial's Guide to Financial Freedom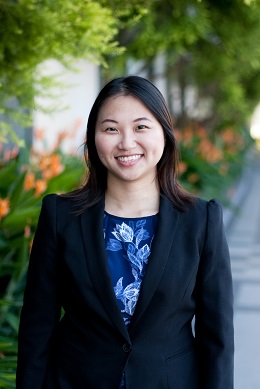 Joanne Lai is a comprehensive financial adviser who specializes in helping families in their personal their financial needs. She has achieved the prestigious Certified Financial Planner (CFP) which is acclaimed to be the gold standard in financial planning.
Coming from a humble background, Joanne achieved her first $100,000 by the age of 21, and her first $1,000,000 by the age of 27. She is passionate in guiding many young individuals on being Money-Smart to secure a financial future from a young age as she is an avid believer and testimony that habits and decisions will determine your financial well-being.
After years of experience working with a wide range of clientele, from the likes of doctors and business owners, Joanne was recently invited to speak on local television, Channel 5 on the programme "Common Cents" on retirement planning where she was asked to share her views on how to retire well and build one's very own Private ATM.
Caring for the underprivileged is one of her main reasons for living and she volunteers her time partnering with the Straits Times School Pocket Money Fund to teach underprivileged youths on financial management. As an Accredited Financial Counsellor, she sets aside time to help people out of debt in Singapore and Vietnam, creating opportunities for the poor to achieve financial wellness as well.
Her client relationships are designed to endure for decades of creating prosperity, security and financial well-being. Her loyal clientele demonstrates the trust and success built and preserved through committed service, and as a result was distinguished in the top 6% of financial advisors worldwide by the Million Dollar Round Table.
Joanne Lai, IPPFA Group Advisory Partner (ACTS) MAS REP: LJJ100054777
B.Sc(Statistics & Financial Mathematics) at NUS, Certified Financial Planner (CFP), Associate Estate Planning Practitioner (AEPP), Professional Estate Planner with Rockwills, Singapore Accredited Mortgage Planner (SAMP)
IPPFA is a MAS licensed Financial Adviser providing advice on Securities and marketing of Life Insurance and Collective Investments Schemes. Please visit our website at www.ippfa.com for more information. IPPFA Company Registration Number R1983-04992C.