Event Information
Refund policy
Contact the organiser to request a refund.
Eventbrite's fee is nonrefundable.
About this event
喜马拉雅颂缽个人及家庭疗愈工作坊
使用颂缽能提高专注力,让思路清晰。颂缽独特而优美的声音,轻易地把我们带进身心放松的状态,有效地改善睡眠质素及引导进入冥想状态。一些震频更能帮助减轻痛楚。
学习运用喜马拉雅颂缽,简单有效地把疗愈带进生活。
课程内容
颂缽基本知识及起源
颂缽声频疗愈的原理及用途
辨别不同颂缽的种类
如何选择合适自己的颂缽
练习敲打颂缽 磨缽技巧和力度
声音和震动的辨别及感应
各种日常颂缽声频疗愈方法
清理个人和室内能量场, 净化水晶方法
工作坊不包含宗教或迷信意念。同学们有足够机会体会及运用不同大小的颂缽,练习不同技巧。
Christina老师
师承世界级喜马拉雅颂缽大师 Santa Shakya 和 Shree Shahi。Christina是喜马拉雅颂缽艺廊的创办人,六年多以来,每个月都举办颂缽小组声频疗愈班和多种颂缽应用工作坊。在新加坡,不少瑜伽老师和声音疗愈师也曾经报读她的课程。
This workshop is non-religious, and suitable for beginners and people with or without any kind of beliefs. Anyone who are interested in using the singing bowl to enhance their yoga, meditation, metaphysic practises or even just bring peace into daily life will find this workshop useful. Be ready to be involved in plenty of hands on practises and coaching in this 2.5-hour session.
Participants will be awarded certificate of completion at the end of the workshop.
Our Studio
Our Wellness Studio is a space that is dedicated to hosting and conducting sound healing related sessions and training. We also offer personal Singing Bowl Therapy sessions by various Sound Healing Practitioners. Do contact us for your appointment.
Our Facilitator
Christina Shiu, founder of The Singing Bowl Gallery in Singapore, is a Singing Bowl specialist. Christina's learnings and teachings are rooted in the original lineage from world renowned Singing Bowl Master teachers, Santa Shakya and Shree Shahi. She has been consistently offering sound bath meditation sessions and Singing Bowl Workshop monthly for the pass 5 years. Many of her students are now offering singing bowl events in major yoga studios and wellness centres. She has also been invited to train spa practitioners in luxurious hotels in the region and performed in opening ceremonies of regional events. She also conducts wellness sessions with the singing bowls for corporations and government agencies in Singapore.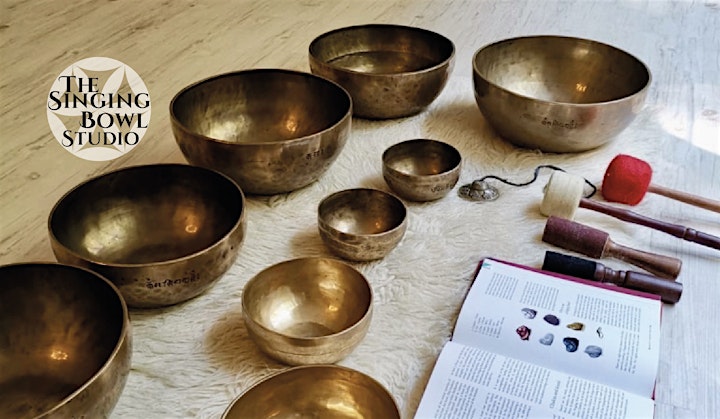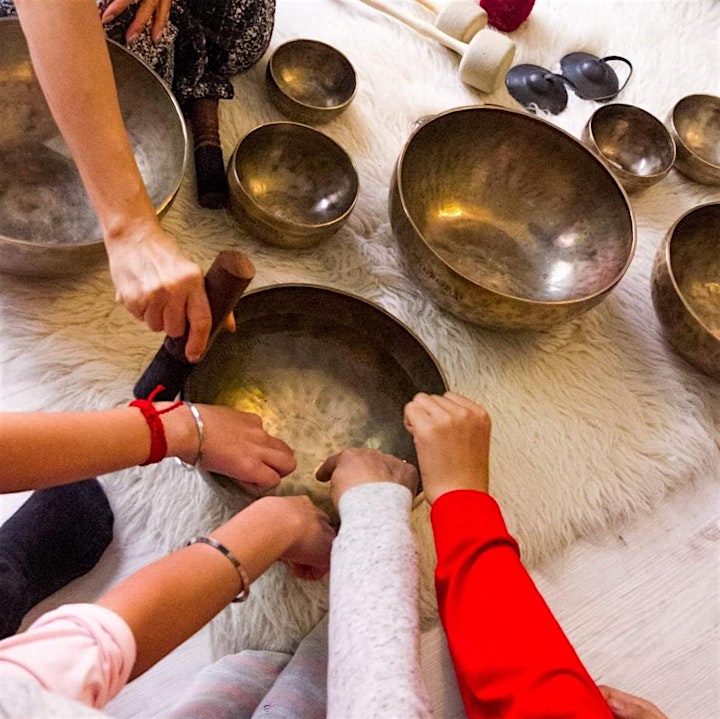 Location
The Singing Bowl Gallery
160 Robinson Road
#04-12 SBF Centre
Singapore, 068914
Singapore
Refund policy
Contact the organiser to request a refund.
Eventbrite's fee is nonrefundable.
Organiser of 初级证书课程 - 喜马拉雅颂钵个人疗愈(华语班)
Sound Bath | Meditation | Therapy | Workshop
The Singing Bowl Gallery is a place for better mental peace and personal wellbeing.
Our dedicated team is on a mission to bring more inner-peace, balance and wellness to you through the use of the Singing Bowls and Meditation sessions.
Singing Bowl is a simple device that brings us to a relaxed and balanced state of being.
The process is easy, effective and enjoyable that doesn't involve any religious believes.
We offer regular group sound bath meditation sessions, various workshops, personal singing bowl therapy sessions and customised corporate retreat/workshop.