2 Day Cyber Security Bootcamp For Ages 12-14 | 930-630pm | 26 & 27 Nov
Cyber Security Bootcamp is a practical course that will cover fundamental technical skills needed to get into IT fields.
About this Event
Dates: 26 & 27 November, 2020
For Ages: 12 - 14 (Other slots available for ages 15-18)
Duration: 15 Hours
Time: 0930am- 630pm (Lunch not provided. Students to be given lunch money to purchase food from nearby food centres)
Location:
One Sims Lane (Opposite Aljunied MRT)
#03-08
Singapore 387355
TLDR;
Course contents derived from battle hardened and weather tested experience.
Certificate of completion upon finishing the bootcamp
Classroom laptops provided. Simply turn up!
Surgically focused sessions with max teacher-student ratio of 1:10
Experienced teachers who have taught the course in schools and polytechnics.
Strict adherance to safety measurement measures
RFA Coding Bootcamps offer students a safe starter kit to the world of coding with engaging, easy to digest sessions and battle-hardened content taught by experienced teachers.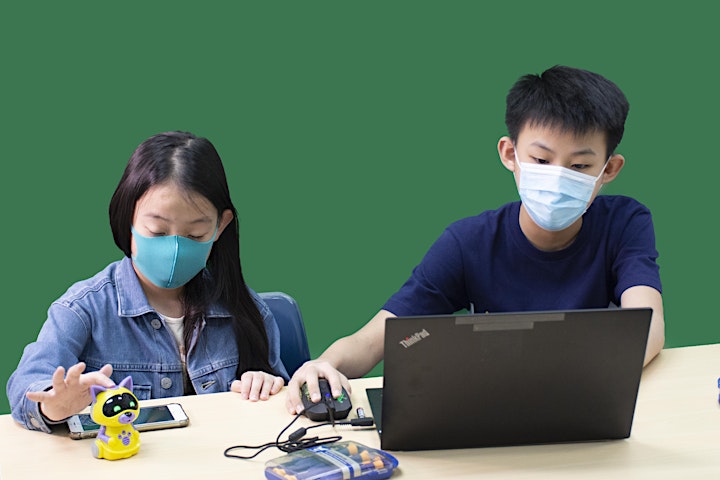 Bootcamp Introduction
Cyber Defender Boot camp is a practical course that will cover fundamental technical skills needed to get into cyber security fields, and also other IT fields. Topics will cover Linux operating system, basic computer networking, cryptography and web technologies. Knowledge of these topics will help learners understand the technical aspects of the digital world around us, and have the skill to use and manipulate these technologies.
Practical Lab:
Participants require only a laptop (provided for the class) and their web browsers to work on the practical labs.
Practical labs are done on the "Open Learn Hack" platform by The Cyber Assembly. Each learner will have 1-month complimentary access to the platform to further their own learning after the bootcamp.
They will learn the following:
Algorithm design so that they can break down into steps what they want the computer code to achieve
Displaying information on the screen
Obtaining user input
Storing and using different data types
Structuring data for ease of use in code
Stepping through data to find information
Controlling programme flow
Simplifying the writing of code for repeatability, reusability, and maintainability
Solving bugs by investigating the cause of the problem
Writing elegant code that is simple and effective
Topics to be covered:
Linux Fundamentals
Computer Networking
Practical Cryptography
Web Fundamentals
Capture the Flag challenge (If time and progress permits)
Learning Outcomes:
Able to manoeuvre around the Linux Operating Systems
File creating
Changing directories
Creating and reading files
Read and change file permissions
Text manipulation
Able to work with computer networks on Linux
Check their IP address on Linux
Check their MAC address on Linux
Describe what is MAC address
Describe the difference between LAN and WAN
Able to use CyberChef and online tools to work with cryptography
Understand text encoding
Use CyberChef and online tools to encode/decode Base64 encoding
Encode and decode data using substitution ciphers
Describe the 2 types of encryption
Use the 2 types of encryption to encrypt data with encryption tools.
Able to describe web technologies
Describe the technology stack
Use browser developer tools to inspect a webpage
Encode and decode URL encoding
Describe HTTP/HTTPS data structure
Describe HTTP status codes. i.e. 404, 500 etc.
Web application analysis
* List is non-exhaustive and is dependent of the speed and progress of each class.
Useful For The Following Professions:
Programmer
Web developer
Cyber Security Red Teams
Cyber Security Blue Teams
System Administrator
Network Administrator

For more info and bootcamps click here!

For enquiries email: enquiries@riverfortacademy.sg