2 Day Python Coding Bootcamp For Ages 12-14 | 930-630pm| 7 & 8 December
Designed for beginners in computer programming. Students will learn to write programmes using the Python programming language.
About this Event
Dates: 7th & 8th Dec, 2020
For Ages: 12 - 14 (Other slots available to ages 15-18)
Duration: 15 Hours
Time: 930am - 630pm (Lunch not provided. Students to be provided with lunch money to purchase meals from nearby food centres)
Location:
One Sims Lane (Opposite Aljunied MRT)
#03-08, Singapore 387355
TLDR;
Course contents derived from battle hardened and weather tested experience.
Certificate of completion upon finishing the bootcamp
Classroom laptops provided. Simply turn up!
Surgically focused sessions with max teacher-student ratio of 1:10
Experienced teachers who have taught the course in schools and polytechnics.
Strict adherance to safety measurement measures
RFA Coding Bootcamps offer students a safe starter kit to the world of coding with engaging, easy to digest sessions and battle-hardened content taught by experienced teachers.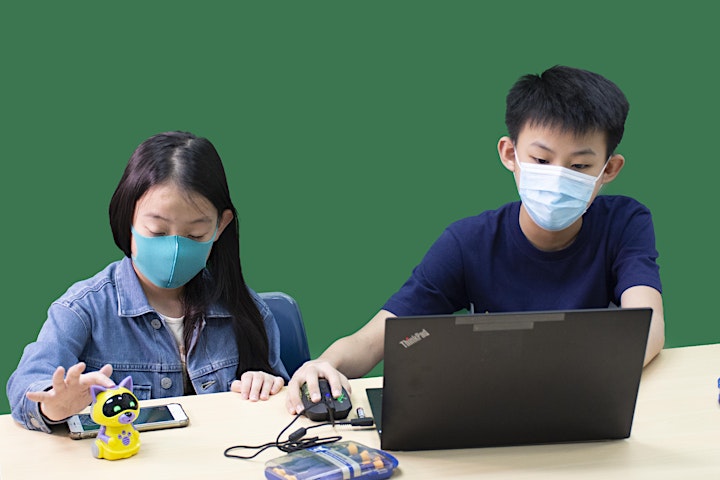 Bootcamp Introduction
This course is designed for beginners in computer programming. Students will learn to write programmes using the Python programming language.
They will learn the following:
Algorithm design so that they can break down into steps what they want the computer code to achieve
Displaying information on the screen
Obtaining user input
Storing and using different data types
Structuring data for ease of use in code
Stepping through data to find information
Controlling programme flow
Simplifying the writing of code for repeatability, reusability, and maintainability
Solving bugs by investigating the cause of the problem
Writing elegant code that is simple and effective
Topics to be covered:
Introduction to algorithms and coding
Installing Python and the coding environment
The print() statement, strings and numbers
Variables and the input() statement
Casting, strings, string concatenation
Commenting code
Booleans, operators, and conditionals
Functions and modules
Lists, arrays, and tuples
Iterations
Dictionaries
Learning Outcomes:
Translate algorithms into computer code
Plan, create, and explore software solutions to problems
Read, extract, and manipulate data
Organise computer code for reuse and maintainability
Use data structures for storing information
Learn techniques for debugging code
Useful for the following professions:
Artificial Intelligence and Machine Learning
Data Scientist
Software Developer
Web Developer
Fintech
Robotics
Embedded Systems
For more information on bootcamps and tuition courses, click here!
For enquiries email: enquiries@riverfortacademy.sg