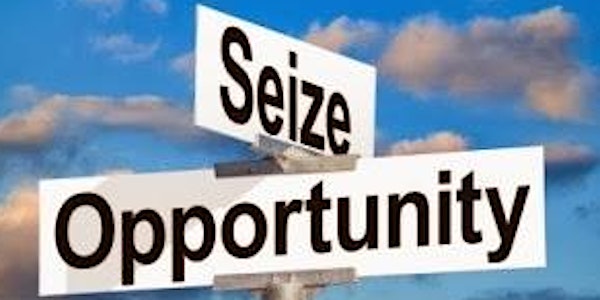 2018 SRA Leadership 'Lunch-And-Learn' Talk #1 - Seizing Opportunities in Asia Pacific
When and where
Location
Conference Room Partner Reinsurance Asia Pte Ltd 9 Raffles Place, Republic Plaza II #19-20, Singapore 048619 Singapore
Description
Dear Members,
We are pleased to forward the invitation to the upcoming Leadership 'Lunch-and-Learn' Talk #1 to be held on Friday, 23 March 2018 from 12.00noon to 2.00pm at Partner Re Asia, the details of which are highlighted below:


SYNOPSIS:

In this opening SRA Leadership 'Lunch-and-Learn' Talk for 2018, Mr James Beedle, Chief Executive Officer of Partner Re Asia, will discuss a number of topics in this wide-ranging talk on "Seizing Opportunities in Asia Pacific", such as the opportunities (and challenges) that we face in the region; the importance of our industry; as well as pose some questions on the future direction of reinsurance and the skills required to thrive.

SPEAKER: Mr James Beedle - Chief Executive Officer
Partner Reinsurance Asia Pte Ltd

TARGET AUDIENCE:
Aspiring reinsurance industry practitioners from various functional areas who are keen to have an opportunity to interact up-close with senior management professionals and listen to their perspectives on industry issues.

DATE:
Friday, 23 March 2018

TIME:
12.00 noon – 2.00 pm
VENUE:
Conference Room
Partner Reinsurance Asia Pte Ltd
9 Raffles Place #19-20
Republic Plaza II
Singapore 048619


PROGRAMME:

12.00 noon
Registration, Sandwich Lunch and Networking

12.40 pm
Welcome and Introduction

12.45 pm
Leadership 'Lunch-and-Learn' Talk

1.15 pm
Q&A

1.45 pm
Evaluation

2.00 pm
End of Session


REGISTRATION DETAILS:
1. Registration is open only to SRA Ordinary and Associate Members.

2. Attendance at the Leadership'Lunch-and-Learn' Talk is Complimentary but limited to the first 20 registrants on a first-come, first-served basis.

3. Each SRA Ordinary member company may nominate TWO staff plus ONE alternate who will be placed on the waiting list should there be any vacancies.
4. SRA Associate member companies may also nominate ONE staff plus ONE alternate (who will be admitted only if there are vacancies) to attend the Talk.
5. Registrations will close at 5.00 pm on Friday, 16 March 2017 or when all available places are taken up, whichever is the earlier.
6. The final list of participants can expect to receive an email confirmation by Wednesday, 21 March 2017.
7. Sandwich lunch will be catered on a 'no pork, no lard' basis. Participants who have any special dietary needs should indicate their preferences in their Registration Form.
8. For inquiries or more information, please contact Pauline at the SRA Secretariat at telephone: 6805-0760 or email: secretariat@sg-reinsurers.org.sg.


We would much appreciate it if you can forward the email to your colleagues whom you think can benefit from this Talk.



Kind regards,
Secretariat
Singapore Reinsurers' Association