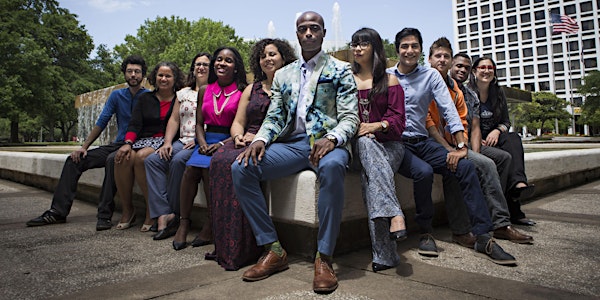 2020 Hiring Events and Welcome Weekends
We are excited to officially kick-off your journey as a Teach For America Greater New Orleans corps member!
When and where
Location
TFA GNO Office 865 Fulton Street Suite 400 New Orleans, LA 70130
About this event
Which Events Do I Register For?
Have a job offer? Please select 1 Welcome Weekend.
Don't have a job offer yet? Please select 2 Hiring Events (1 virtual and 1 in-person) AND 1 Welcome Weekend.
Learn More About the Events & Travel Scholarship
2020 HIRING EVENTS The first order of business is to secure the teaching position you will be committed to for at least the next two years. We have designed both virtual and in-person hiring events to help you meet with school leaders to find the perfect match! Leading up to the event, we will be working with you to complete your hiring materials to ensure you are set up to put your best foot forward! Your attendance at each hiring is contingent upon you completing your hiring materials (more info on that here). We encourage you to sign up for at least one in-person event and one virtual event as your schedule allows you to ensure you have multiple opportunities to secure your gig!
WELCOME WEEKEND Welcome Weekends are carefully curated, intimate and fun two-day experiences for you to come together with a small group of Incoming Corps Members and discover your new role as an educator, your new (or existing) home, and your new network of support. We will be hosting three events between now and the Summer Institute in Atlanta, each capped at 26 participants. Welcome Weekends are conveniently paired with a concurrent Hiring Event. We encourage you to sign up for the weekend that matches the first hiring event you chose. However, that is not necessary. You just have to choose one!
TRAVEL SCHOLARSHIPS We know that travel can be a costly undertaking for many. To help offset travel expenses for the above events, we have provided a travel scholarship opportunity. You can apply for TFA-GNO's Needs-Based Travel Scholarship using this LINK. (Or by copying and pasting this URL into your browser: https://forms.gle/7pSGovytxysXLsYBA)
Note: Keep in mind that when applying for a travel scholarship, if accepted, you are only able to receive funding once. So, although it is not required, we suggest that you attend events concurrently to ensure that you maximize any funding that you may receive.
THE DEADLINE TO APPLY FOR TRAVEL SCHOLARSHIPS FOR THE MARCH WELCOME WEEKEND IS FEBRUARY 27, 2020!
FOR 3DL CORPS MEMBERS - THE DEADLINE TO APPLY FOR TRAVEL SCHOLARSHIPS FOR THE MARCH WELCOME WEEKEND IS MARCH 4, 2020!