Buddhist Fellowship Sunday Service 23 Jan 2022 Dhamma Talk by Ven Upekkha - Let Go! Let Go... of What?
About this event
Buddhist Fellowship Sunday Service
Venue: BF West, Dhamma Hall
NO REGISTRATION NEEDED FOR ONLINE STREAMING
There will be no walk-ins and registration is not transferable.
Admission criteria for participants ATTENDING at BF West Centre:
If you have answered "yes" to any of the 4 questions below, please come to Buddhist Fellowship at another time.
1) Do you have fever (over 37.5 deg C) / cough / runny nose / sore throat / breathing difficulty or anosmia (loss of smell)?
2) Have you travelled outside Singapore in the last 14 days or had close / frequent contact with a COVID-19 case in the last 14 days?
3) Have you been issued with an Isolation Order or are you on the Home Recovery Programme?
4) Have you received a "Health Risk Warning" (HRW) SMS or received a "Health Risk Alert" (HRA) SMS in the last 14 days?
BF Facebook:
https://www.facebook.com/buddhistfellowship/
BF YouTube:
https://www.youtube.com/user/buddhistfellowshipsg
Organiser of 23 Jan Sunday Service: Talk by Ven Upekkha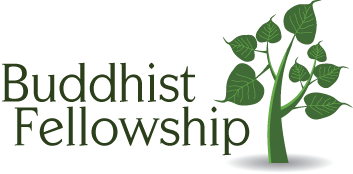 BUDDHIST FELLOWSHIP (BF) is a non-sectarian Buddhist organisation. Our membership consists of like-minded Buddhists from various traditions who share the Buddha Dhamma to promote the path of higher happiness and spiritual fellowship.
DHAMMA
Recognising how the world has changed and yet the Dhamma remains relevant, Buddhist Fellowship strives to ensure that the Dhamma is propagated in contemporary language and forms.
COMMUNITY
Buddhist Fellowship prides itself in being an organisation that dares to be different, embarking on new, revoluntionary projects and activities that benefit the community and constantly striving to meet the needs of its members.
LEADERSHIP
Recognising the need to start Dhamma education from young, Buddhist Fellowship has three programs to cater from pre-school to 25 years. The programs are led by Exco members and volunteers.
CONTACT US
1. Buddhist Fellowship West Centre (main centre)
2 Telok Blangah Street 31
#02-00 Yeo's Building
Singapore 108942
Email: info@buddhistfellowship.org | Tel: +65 6278 0900 | Fax: +65 6278 0102
Office Opening Hours:
Mon: closed
Tue-Fri: 10am to 8pm
Sat-Sun: 10 am to 5.00pm
2. Buddhist Fellowship East Centre @ Mitra
160 Paya Lebar Road
#08-03 Orion Building
Singapore 409022
BF East Centre is open whenever there is program in session.
IMPORTANT: Buddhist Fellowship uses Eventbrite portal to manage registrations. Whilst all events are listed as "free" in Eventbrite, please refer to program description to check whether a program/course/class is payable or free.