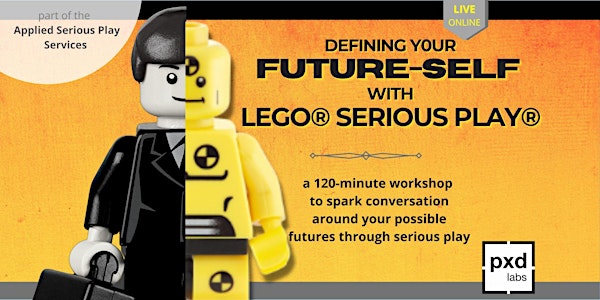 26AUG - Defining Your Future-self with Lego® Serious Play®
A 120-minute workshop to spark conversation around your possible futures through serious play.
Refund Policy
Refunds up to 7 days before event
Eventbrite's fee is nonrefundable.
About this event
Experience this highly interactive session to kick start your personal journey to define your preferred future.
=====================
If the current situation has placed a veil of uncertainty on that future you have envisioned, right now is always the best time to refocus and recalibrate.
Join other people searching for inspiration to get out from this situation through this 120-minute facilitated conversation using the widely popular LEGO® SERIOUS PLAY® (LSP) methodology.
Modified to suit the goal of this session, you will go through several build activities using LEGO®. The structure and prompts are designed/delivered by a certified facilitator. You then share the 'story' behind the model you've built, reflect afterward, and gain agency to forge ahead.
This is an introductory activity on understanding personal futures and working towards gaining agency of a transformed SELF.
Delivered via Zoom. Maximum 24 participants.
Fee: SGD 19.99 ( approx Php 780 / USD 14 / EUR 14 )
* If you have financial difficulty but feel that you would benefit from attending this session, drop me a note. I will open some seats for you this session (or on the next date).
Pre-requisite: You can bring your own set of LEGO® bricks. But if you are able to secure this custom assembled kit for LSP, please secure one before our session. (( LEGO Windows Exploration Kit SRP= S$12 - S$15 per kit )). Alternatively, I will email optional kits you can buy on your own.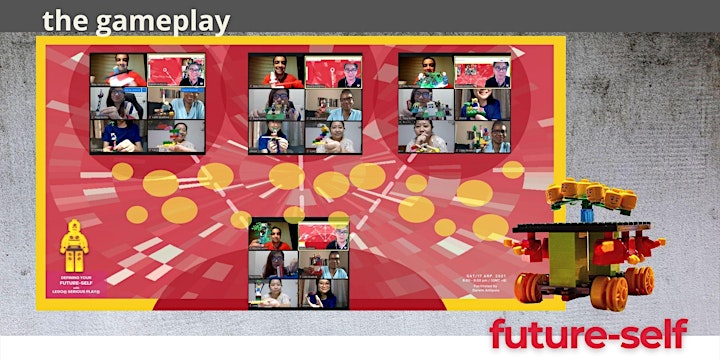 Some testimonials from past attendees:
>> "I'm glad I came across PXD Labs and their Defining Your Future Self workshop. It was a very fun, innovative and effective method of learning and self discovery. I love how the activity can be relevant and applicable to both personal and professional scenarios. - Snr HR Professional (Insurance)
>> "I had to get up super early to get ready for the session that started at 5am in the US! Darwin's LSP session was outstanding and so worth missing sleep! I was so energized for the rest of the day thinking about my current and future selves that I'm looking forward to exploring more! Darwin is an excellent facilitator and fully engaged with the group to inspire us to dig really deeply into ourselves! " - Inspirational Speaker and LSP Facilitator
>> " Was a great session with Darwin. Lego Serious Play is a great method / toolbox to get your ideas / feelings out of your mind. There is magic happening with the process, you build something and you make sense out of it ! It's about building on your ideas ( literally ) to develop them and challenge them. Great exploration about future self. - Workshop designer at Mural
>> "As a Lego Serious Play facilitator, Darwin Sy Antipolo, promotes just the right combination of warmth, empathy, provocation and fun to allow people to feel safe, share and connect. As leadership personality and approach is so vital to catalyzing meaningful outcomes from alternative learning formats and truly creative, collective problem solving, I was very happy to be in Darwin's care! " - Creative & Foresight Strategist for Brands