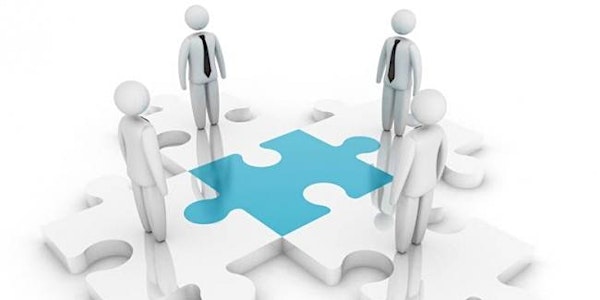 2nd GPF EW on Excell. in Negotiating & Managing Co
2nd GPF Exe Workshop on Excellence in Negotiating and Managing Contracts, May 20-21, 2023, Singapore
By Global Ports Forum Pte Ltd
Date and time
Sat, 20 May 2023 09:00 - Sun, 21 May 2023 17:00 +08
Location
Copthorne King's Hotel Singapore on Havelock 403 Havelock Road Singapore, 169632 Singapore
Refund Policy
Contact the organiser to request a refund.
About this event
1 day 8 hours

Mobile eTicket
2nd GPF Exe Workshop on Excellence in Negotiating and Managing Contracts, May 20-21, 2023, Singapore
Dear colleagues
About the Course
This 2-day executive workshop explores the legalities of contract and contractual obligations from the perspectives of a contract manager. This overview and understanding of the operations of Contract Law will therefore better enable persons employed in the role of contract managers to fulfill their responsibilities in an effective way.
This executive workshop is designed to provide those responsible for drafting and/or negotiating and managing the contracts process, how to write effective contract provisions schedules so they result in commercial success, and how to plan and execute negotiations. 
Contract drafting and negotiating is becoming one of the core activities of management.  Furthermore, in today's increasingly cost conscious environment where every dollar must be justified, effecting robust contracts is even more critical.  No longer are only contract specialists involved in the contract process, professionals of all disciplines have a vital role to play in the development of successful contracts and their negotiation. This hands-on training course will deliver the key frameworks for planning, drafting, and negotiating contracts.
Who Should Attend
Contract managers,
Facility Managers
Tender & Procurement Managers
Infrastructure finance professionals,
Business Account Managers and IT professionals.
Course Outline
Day 1 – Morning session 
1. An Effective Contract Manager's Essential Negotiation skills
-        The
o   Clarifying objectives & goals
o   Bargaining tools
o   Compromising without losing out
o   PIOC Harvard Techniques
o   Harvard Negotiation Project
o   Breakthrough Strategies in Difficult Negotiations
o   Tips for a Successful Negotiation
Coffee break
2. Successful Contract Administration
        - Sharing Tips and Best practices
        - Doing Things Right the first time
        - Building blocks of company organization
        - Not ignoring business awareness and ethics
        - Case-study: The Unfair Advantage case
        - The Pentagon objective for efficient administration techniques
3. Roles and Responsibilities of a Contract Manager
Lunch
Day 1 - Afternoon Session
4. Features of Contract Management  
o   Contract Management Process
o   Contract Administration
o   Negotiating and Managing Performance through Service Level Agreements
Afternoon Tea break
5. Enforceability – Is the contract enforceable?  
Day 2 – Morning Session
6. The Contents of Contract – how to manage?  
o   Standard form contracts
o   Conditions and Warranties
o   Complex Terms
o   The Suisse Atlantique case
o   Identifying fundamental terms and minor terms
o   Recognising the practical significance of this distinction as remedies vary
o   Express & Implied Terms
o   Parol Evidence Rule
o   Unconscionable bargains and unreasonable terms of contract
o   The incorporation of terms
Morning Coffee Break
7. Managing Contract Performance  
o   Variations to the existing contract  - Negotiating variations and potential legal pitfalls
o   Extensions and renewals – effective use of extension and renewal clauses – best practices with regard to notices
o   Completion of works and original expectations – reviewing contract specifications and matching with performance
o   Withdrawing from the contract – understanding the legalities of wrongful withdrawal
o   Termination and post-termination actions
The Effective Use of Service Level Agreements
o   Measuring performance levels
o   Key performance Indicators
o   SLA and the substantive Outsourcing Contract between the parties
o   Penalties, Charges, Earn back points and Invoice Adjustments
Lunch
Day 2 – Afternoon Session
8. Vitiating Factors in a Contract  
9.Termination of contracts
o   Discharge of contracts
10.Construction of the Contract
o   express provision
o   hardship clauses or intervener clauses
o   force majeure clause
11.Remedies for the Breach of contract
o   Assessment of damages – the compensatory aim
o   Obtaining injunctions
o   Liquidated damages
o   Penalty clauses
o   Remoteness of damage under the rule in Hadley v Baxendale
o   Mitigation of damages
o   Specific performance
o   Quantum Meruit (for the work done)
12.Enforcement Methods
o   Identifying and evaluating the various strategies in dispute resolution
o   Litigation, arbitration and mediation, mini-trials
o   Ways to structure efficient dispute resolution clause
Afternoon Tea Break
13. Contract Review and Meetings  
o   Identifying performance issues
o   Constructing an Agenda for a meeting
o   Setting out specific roles for participants in the meeting
o   Anticipating the positions and expectations of the other party
o   Managing the meeting process
14. Managing Contract Documentation
o   files and  records
o   defensive record keeping for evidential purposes
o   version controls and software
o   document sharing and security
About the Course Director
Catherine Tay Swee Kian has over 35 years of experience lecturing business and contract law as Associate Professor at the National University of Singapore (NUS), Department of Strategy and Policy, NUS Business School.
She is currently lecturing in Industrial Relations and Labour laws at the Ong Teng Cheong Institute of Labour Studies for over 11 years. She was a Visiting Consultant and adjunct lecturer at the Institute of System Science, NUS for over 16 years lecturing IT outsourcing contracts, intellectual property and contract law. She has lectured and facilitated at many seminars, workshops and customised courses for many companies, organisations, hospitals and institutes of higher learning both in Singapore, Malaysia, Thailand and overseas in topics including contract law management and contract administration.
She is an Advocate and Solicitor of the Supreme Court of Singapore. She is also a barrister-at-law (of Lincoln's Inn, United Kingdom). She was Associate Director of the law firm Bernard & Rada Law Corp.
She was a committee member of the editorial board of the Singapore Accountant Journal, Journal of the Institute of Certified Public Accountants of Singapore and the (United Kingdom) The Company Lawyer. She was on the Board of Overseas Editors for the (United Kingdom) Journal of Financial Crime, an official publication of the Cambridge International Symposium on Economic Crime. She was a member of the editorial board of the "Singapore Polytechnic Graduate Guild Journal". She is currently the Chief Editor of Management Development Institute of Singapore Journal.
She has presented several papers at many conferences and seminars on Business Law, Company and Insolvency Laws both overseas and in Singapore. She conducts in-house training courses for hospitals, banks, statutory boards, hotels, commercial firms and companies, clubs and associations including Keppel Shipyard, IBM, Singapore Power; SingTel Mobile Singapore Pte Ltd; ST Logistics; Changi Airports International; PetroChina International (Singapore) Pte. Ltd; Frasers & Neave Centrepoint; Dentsu Singapore Pte Ltd; Bismark, Indonesia; Singex - Singapore Expo; HSBC Bank; Solar Energy Research Institute of Singapore (SERIS); College of Insurance, Singapore; Social Service Institute; HDB.
She graduated from the Queen Mary College, University of London with a Bachelor of Laws (Honours) degree in 1977 and a Master of Laws degree in 1979, in which she specialised in Company, Shipping, Insurance and Marine Insurance Laws. She was called to the English Bar by Lincoln's Inn in 1978. She did her pupillage under the Honourable Lady Mary Hogg in London and returned to Singapore in the law firm of Rodyk & Davidson. She won the Aw Boon Haw and Aw Boon Par Memorial Prize for the overall best student in 1980 during her postgraduate practical law course in Singapore. She was called to the Singapore Bar in 1980.
She is an author of several law books, including the latest book which she co-authored with haematologist A/Prof (Dr.) Tien Sim Leng, Senior Consultant from Singapore General Hospital". She contributed a medico-legal chapter in the book "Paediatric Vision Care – Current Practice and Future Challenges edited by Ai-Hong Chen and Susan J Leat. Her other law books include:
 Company Formation Practice Manual (1983, Malayan Law Journal)
 Bankruptcy - The Law & Practice (1984, Butterworths)
 Judicial Management (1987, Malayan Law Journal)
 A Law Handbook for Businessmen (1990, Print & Publish)
 Directors' Duties & Liabilities including Insider Trading (1985, Times Books International) ;
 Your Rights as a Consumer - A Guide to Sale of Goods, Hire-Purchase and Small Claims Tribunal (1986, Times Books International)
 Contract Law including E-Commerce Law (1987, Times Books International)
 Hotel and Catering Law (1992, SNP Publishers Pte Ltd)
 Investing in Stocks and Shares (1993, Specialist Press)
 How to Write a Will? (2003, Big Publications Pte Ltd)
 How to Collect Your Debts? - A Guide to Bankruptcy Law (1994, SNP Publishers Pte Ltd)
 Buying and Selling Your Property - An Essential Guide to the Singapore Property Market (1994, Times Books International)
 Investing in HDB Property (1995, Times Books International)
 Investing in Real Estate (1996, Longman Singapore Publishers Pte Ltd)
 Copyright and The Protection of Designs (1997, SNP Publishers Pte Ltd)
 A Guide to Protecting Your Ideas, Inventions, Trade Marks & Products (1997, Times Books International)
 Resolving Disputes by Arbitration (1998, Singapore University Press)
 E-Commerce Law (2000, Times Books International)
 Medical Negligence (2001, Times Books International)
 Know Your Rights – Employment Law (2002, Times Books International)
14th GPF Anniversary Special. Pay for Two participants, another Two comes free. No other promotion applicable.
Costs:
On or Before 20 Mar 2023: The 'Early Bird' Rate is USD3995 – Save USD800!
Special Offer! – 3 Delegates For The Price of 2 in This Category! Save USD3995!
From 21 Mar 2023: The Regular Rate is USD4795
Special Offer! – 3 Delegates For The Price of 2 in This Category! Save USD4795!
Note: All fees stated include luncheons, refreshments and complete set of documentation. It does not include the cost of accommodation and travel.
REGISTER NOW!
To register, please submit the following details to thomasng@globalportsforum.com:
Name:
Position:
Organisation:
Address:
Tel:
Fax:
Email:
What Best Describes Your Industry Sector?:
Billing information:
For cheque payments: To be made payable to 'Global Ports Forum Pte. Ltd.' Please do not send post-dated cheque.
For telegraphic transfers:
Account Name:             Global Ports Forum Pte. Ltd.,  
Account No. :                695 477 141 001.
Beneficiary Bank:          Oversea-Chinese Banking Corporation Limited, Singapore. (Swift: OCBCSGSG),
Address : 65 Chulia Street #01-00, OCBC Centre, Singapore 049513.
Please supply confirmation via email of the TT from your bank. Transmitting bank charges must be paid by sender. Please quote both delegate and company name as reference.
Kindly note that as we are providing a special rate for 'early bird' sign up, we will need to receive your company payment by 20 Mar 2023 to enjoy the discount.
We are indeed pleased to share selected details of  our 26 executive workshops, 11 executive programs, 5 Forums and 6 Awards Dinners that we had recently organised, being uploaded onto our website:-http://globalportsforum.com/past-events/  
Details of GPF forthcoming executive workshops/forums are available on our website at below link: http://globalportsforum.com/forthcoming-gpf-executive-programmes/
 Looking forward to welcoming you at the executive workshops/forums!
Kind regards
Thomas Ng
Chairman
The Global Ports Forum
GLOBAL PORTS FORUM PTE. LTD.
10 Anson Road
#18-11
International Plaza
Singapore 079903
Website: www.globalportsforum.com/
Mobile: +65 9684 3289
DID:    +65 65197662
Fax:    +65 6725 8438
Email:  thomasng@globalportsforum.com
Terms & Conditions:
No delegate registration will be accepted without completing registration details and full payment.
Upon receipt of your registration details and full payment, further programme information will be emailed to you including your proforma invoice and, if required, a letter of invitation for entry visa application.
Delegates will not be admitted unless payment has been received in Full.
Flights, Airport Transfers and Accommodation are not included in your delegate registration fee.
Refund Policy – a reimbursement of the registration fee, minus administrative charges will only be made if the participant has notified Global Ports Forum Pte. Ltd. in writing that he/she is unable to attend the event no less than 45 days prior to the commencement of the event. No cancellation is allowed after that, but a replacement with another participant is allowed.
This programme is subject to change without notice, E&O.E.
About the organiser
Global Ports Forum Pte Ltd
(GPF) is committed to improving global ports and furthering the interests of ports globally!
GPF offers an overview of emerging trends in the ports industry covering ports, harbours and terminals across the globe.
Collaborating with Port Authorities around the world, the Global Ports Forum today bring together members from the ports ecosystem and organises quality port related events, executive workshops and short courses.
Working in collaboration with our senior port experts, we also provide port consultancy services, feasibility studies, survey and research.
Yours sincerely,
Thomas Ng
Global Port Singapore