2nd GPF Executive Workshop on Reefer Container Logistics, Nov 26-27, 2020,...
Description
Exclusively by Global Ports Forum - 2nd Executive Workshop on Reefer Container Logistics, Nov 25-27, Singapore

Dear industry colleagues
About the Course
This 2-day course is aimed to provide a deep understanding of the subject matter.
The course will introduce the participant to key techniques and procedures to help and avoid damage and ensure that the integrity and quality of the reefer cargoes handling in the shipment process.
Slides, photos, video clips and cases with E-Book will be used to re-enforce learning and provide participants with techniques and skills which can be easily transferred to the work place.
Course outlines
1) Introduce to Reefer container Logistics
2) Reefer Shipping Market Review & Forecast
3) Refrigerated Containers and Refrigerated commodities
4) Climacteric vs Non-climacteric fruits
5) Refrigerant
6) Reefer Cargo Handling
7) Cool Treatment
8) Packaging and stowage of reefer cargo
9) Controlled Atmosphere / Modified Atmosphere
10) Cases: Processing of Frozen and chilled Food for export:
- Sea foods
- Banana
- Pineapple
- Dragon Foods
11) Super Freezer Container
12) Simulation and reefer container logistics
13) Reefer monitoring solution - IT Advancements for Reefer Container Logistics Applications
14) The 'intelligent container' and Smart Reefers
15) Reefer Cargo Claims and incidents
Learning Objectives
By the end of this course participants will gain knowledge and skills on:
1) Understand Improper Cold Chain Management of reefer Container
2) Reefer Container Logistics - the present and trend
3) Reefer cargoes handling
4) Integrity and quality assurance
5) Reefer monitoring solution
6) Claims and incidents
Who should attend?
The course would be benefit to those who through their role or position undertake reefers container operations from:
Shipping Companies;
Shipping Agencies;
Container lessors;
Logistics and supply chain companies;
Freight Forwarders;
Third Parties logistics operators;
Importers/Exporters;
Cold chain logistics providers;
Port/ Terminal Operators.
About the Course Director
Mr Ng Koon Seng (FCA Singapore, FCCA UK, FCPA Australia) has over 30 years of experience in a global logistics, ocean freight operations and container transportation conglomerate. He has a wealth of international experience from his career in shipping, global container equipment operation; process Optimization, end to end finance system setup for the shipping business start-up operation, transformation, change management, merger & acquisitions and divestures. He was engaged by Jurong Port Pte Ltd in year 2014 as a Finance system lead and business process consultant for a Joint Venture start up Port/Terminal project, providing finance IT project management and translate user requirements into solution concept, prepare training manuals specific to each finance processes and setting up the finance organization, Multi-Purpose Port/Terminal billing system and implementation of the real time integrated Enterprise financial full system from scratch through end to end finance process innovation and design, develop innovation and out-of-box solutions, lean and digitize, user & finance-friendly administration, workflow integrated for Marunda Center Terminal - PT. Pelabuhan Tegar Indonesia, the 1st private international & domestic multi-purpose seaport which focusing in General Cargo & Bulk Cargo (dry & liquid) in greater Jakarta area. The port is a joint venture between Marunda Center Industrial Estate (www. marundacenter.com) Indonesia and Jurong Port Pte Ltd (www.jp.com.sg) a leading international multi-purpose port operator in Singapore. The integrated port billing and finance system is up and live in Marundra Center Terminal.
He was also tasked to do research on the Ports in Thailand, training, financial modelling with Activity-based costing Analysis for the Aggregates and sand Terminal project.
Mr Ng spent 25 years of his career with NOL/APL, a world leader in shipping and logistics services with annual turnover of US$8b., holding various senior management positions from liners services, special cargoes, freight forwarding, shipping agencies, manage PSA's appropriated Berth scheme for shipping consortia to global equipment operation including M&A of APL, lead Post Merger integration and transformation of the NOL/APL global equipment operation, depots, trucking, rail, land and intermodal operation which involved more than US$1.5 Billion worth of operational cost globally. Head of the NOL global equipment management and achieved significant hard core saving per company's testimonial thru dynamics operational modelling. He was also appointed as deputy general manager of its container/reefer/tank depots, fully automated warehouse (ASRS) & 3rd party cold chain Integrated FMCG Logistics, warehouses and distribution services based in Singapore. He was sent to china as deputy general manager partnering with the local management team for the setting up of the Joint Venture Shipping Services, business and operation control. He was the chief accounting officer of NOL group corporate Accounting and head of group consolidation of more than 200 of NOL's shipping/vessel/port related subsidiaries, associated and Joint venture companies globally. Lead and manage M&A project for the acquisition of a major shipping logistics corporation in China.
Mr Ng is a Fellow Chartered Accountant from Institute of Singapore Chartered Accountants, Fellow of Associate chartered Certified Accountant of UK and Fellow Certified Public Accountant of Australia. Beside undertake project work in shipping and finance, research and coaching, Mr Ng currently doing research in the area of dynamics modelling on port operation, global container transportation and empty repositioning, business process optimization, dynamics company cash flow planning and forecasting.
Costs:
On or Before 25 Sep 2020: The 'Early Bird' Rate is SGD3095 – Save SGD400!
Special Offer! – 3 Delegates For The Price of 2 in This Category! Save SGD3095!
From 26 Sep 2020: The Regular Rate is SGD3495
Special Offer! – 3 Delegates For The Price of 2 in This Category! Save SGD3495!
Note: All fees stated include luncheons, refreshments and complete set of documentation. It does not include the cost of accommodation and travel.
REGISTER NOW!
To register, please submit the following details to thomasng@globalportsforum.com:
Name:
Position:
Organisation:
Address:
Tel:
Fax:
Email:
What Best Describes Your Industry Sector?:
Billing information:
For cheque payments: To be made payable to 'Global Ports Forum Pte. Ltd.' Please do not send post-dated cheque.
For telegraphic transfers:
Account Name: Global Ports Forum Pte. Ltd.,
Account No. : 695 477 141 001.
Beneficiary Bank: Oversea-Chinese Banking Corporation Limited, Singapore. (Swift: OCBCSGSG),
Address : 65 Chulia Street #01-00, OCBC Centre, Singapore 049513.
Please supply confirmation via email of the TT from your bank. Transmitting bank charges must be paid by sender. Please quote both delegate and company name as reference.
Kindly note that as we are providing a special rate for 'early bird' sign up, we will need to receive your company payment by 25 Sep 2020 to enjoy the discount.
Looking forward to welcoming you and your colleagues at the executive workshops/forums!
Kind regards
Thomas Ng
Chairman
The Global Ports Forum
GLOBAL PORTS FORUM PTE. LTD.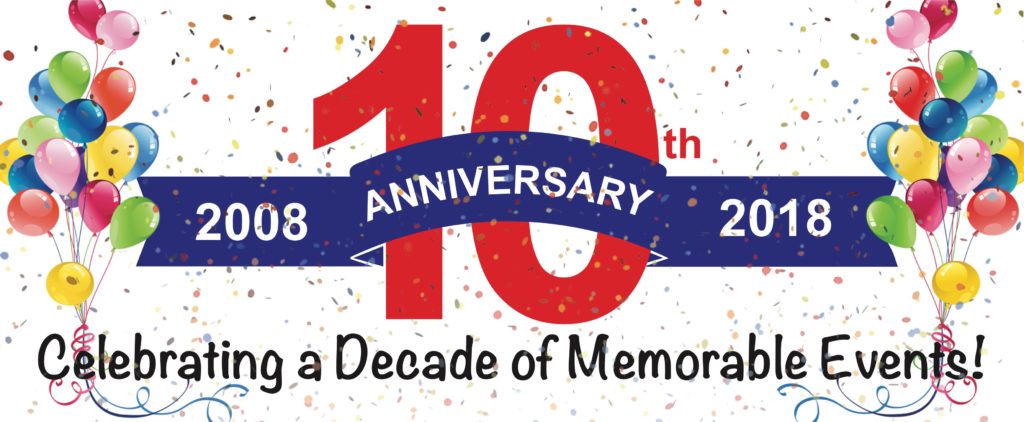 10 Anson Road
#27-15
International Plaza
Singapore 079903
Website: http://www.globalportsforum.com/
DID: +65 65197662
Fax: +65 6725 8438
Email: thomasng@globalportsforum.com
Terms & Conditions:
No delegate registration will be accepted without completing registration details and full payment.
Upon receipt of your registration details and full payment, further programme information will be emailed to you including your proforma invoice and, if required, a letter of invitation for entry visa application.
Delegates will not be admitted unless payment has been received in Full.
Flights, Airport Transfers and Accommodation are not included in your delegate registration fee.
Refund Policy - a reimbursement of the registration fee, minus administrative charges will only be made if the participant has notified Global Ports Forum Pte. Ltd. in writing that he/she is unable to attend the event no less than 45 days prior to the commencement of the event. No cancellation is allowed after that, but a replacement with another participant is allowed.
This programme is subject to change without notice, E&O.E.
Organiser of 2nd GPF Executive Workshop on Reefer Container Logistics, Nov 26-27, 2020, Singapore. (Online Workshop Available)
Global Ports Forum Pte Ltd
(GPF) is committed to improving global ports and furthering the interests of ports globally!
GPF offers an overview of emerging trends in the ports industry covering ports, harbours and terminals across the globe.
Collaborating with Port Authorities around the world, the Global Ports Forum today bring together members from the ports ecosystem and organises quality port related events, executive workshops and short courses.
Working in collaboration with our senior port experts, we also provide port consultancy services, feasibility studies, survey and research.
Yours sincerely,
Thomas Ng
Global Port Singapore