Event Information
Refund Policy
Contact the organiser to request a refund.
Eventbrite's fee is nonrefundable.
About this Event
Do you want to be a powerful and profitable influencer who impacts lives and create massive wealth at the same time?
This is the key strategy of the New Wave Entrepreneur.
I am Sean Seah and I had never wanted to become an entrepreneur, speaker, influencer or author. I never believed I could and felt it was beyond me.
In fact, how I became an Influencer, Best Selling Author, Speaker and built million dollar businesses in ridiculous... It didn't started as an aspiration, it was out of desperation....
But in 2005, I lost a lot of my friend's money in stocks after listening to bad advice and while I searched for a method to make the money back, I found Mary Buffett (ex-daughter in law of Warren Buffett), who taught me how to pick stocks. She made me study thousands of listed businesses and in the process, I began to see the difference between successful businesses versus dying ones.
And in 2014, I created what I now call the "New Wave Entrepreneurs" Model and started my own education and speaking business.
In short, the New Wave Entrepreneurs, stand out as online influencers by creating viral online courses to position ourselves as an expert and authority.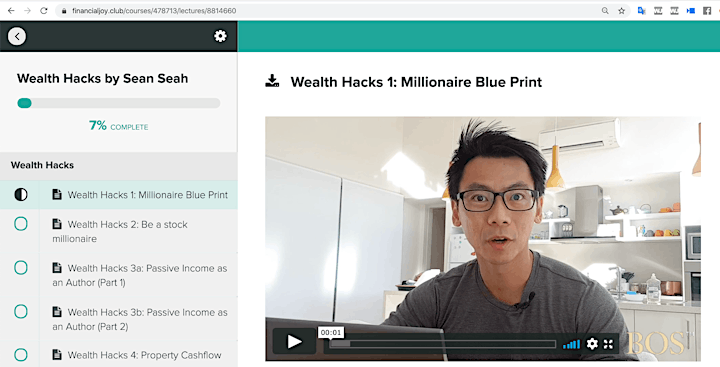 I quickly gain success and fame and became a highly sought after speaker. I became a superstar speaker and influencer in the world of investing.
Within a year, my business grew and expand into more than 10 countries in a year.
In 2016, I handpicked a few passionate and skilled students of mine and turned them into superstar investors to meet the increasing demand. I realised using the same "New Wave Entrepreneur" model, I could groom speakers/ trainers/ influencer pretty quickly and with high success rates.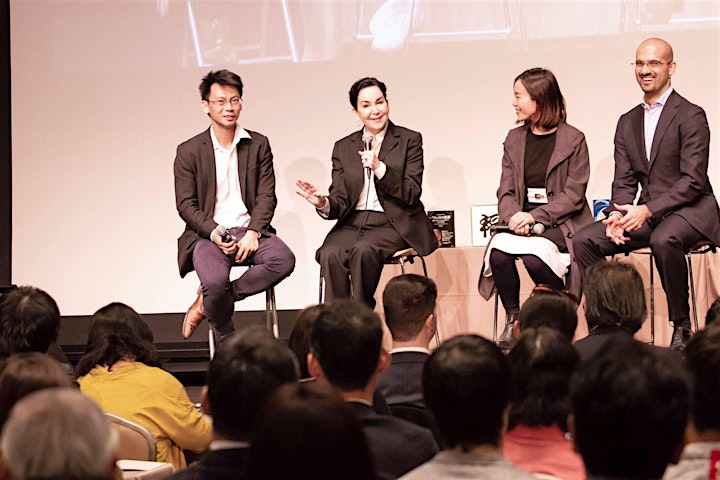 I also realised that it was a very exciting feeling for me to see how someone turn into a star. At the same time, these stars became my business partners and my business grew even faster.
This year, I am looking for a few more potential individuals or businesses to groom as it is something I really enjoy doing and it is also very rewarding financially (being upfront, haha...)
If you are someone passionate and want to be a positive, powerful and profitable influencer, I want to invite you to our New Wave Entrepreneur Masterclass and see if we can work together to build you and/or your business to the Next Level.
In 2019, I conducted my first run of programmes to groom more New Wave Entrepreneurs, turning many passionate people in different fields into superstars, creating multiple high converting online classes. We create youtuber superstars, piano superstars, film making superstars, beauty and health, fitness and many more.

In this 2.5 hours workshop, we will be sharing.
1. What is the New Wave Entrepreneur and why the model is highly successful even for a beginner?
2. The 3 Steps Formula to make you a New Wave Entrepreneur using the power of online courses.
3. Using a method known as Niche Reversal to create a unique star branding for you or you business.
4. How we helped many individuals do a career switch from their jobs to starting their own New Wave online master classes, where they replace their income by creating and launching online courses.
5. How businesses position themselves as the natural choice and attract massive number of paying clients by launching insightful online classes to their targetted clients.
6. How we may possibly work together to launch courses.
What's the catch of us sharing all these? As mentioned, we are looking for potential superstars to groom and work together with! So that's the reason for doing all these.
Well, if you are passionate and want to create a change in your life and the lives of others, we will see you in class.
The New Wave Entrepreneurs
Sean Seah
Date and Time
Location
Refund Policy
Contact the organiser to request a refund.
Eventbrite's fee is nonrefundable.