Event Information
Refund policy
Contact the organiser to request a refund.
Eventbrite's fee is nonrefundable.
What does it take to turn your STRESSFUL CAREER & LIFE around? JOIN US in this 45-min session to find out!
About this event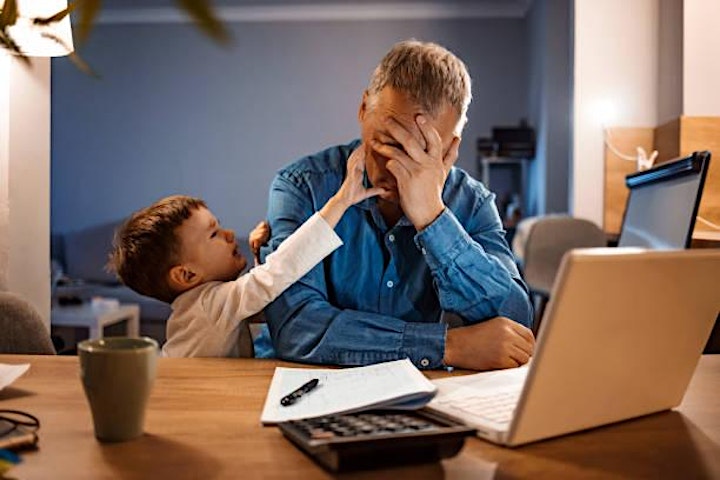 ✔ Are you SICK AND TIRED of your job?
✔ Do you feel like you HARDLY HAVE TIME to rest ever since Work-from-Home (WFH) arrangements began?
✔ Or do you FEEL GUILTY for sleeping an extra hour because you could have spent the time on a report that's due tomorrow?
Whichever question you answered "Yes!" to, I've been there before and I know your struggles.
5 years ago, I found myself stuck in a fast-paced job, juggling many important projects in a terribly under-staffed team, and reporting to multiple managers who DEMANDED MORE THAN100% OF MY TIME simultaneously. This meant that I often dragged my EXHAUSTED body to the office the very next morning without having slept the previous night at all.
Does this sound somewhat like you?
If it does, I am very worried for you.
Why?
Because the effects of such a harmful work environment soon led to a multitude of problems for me at work, and took a toll on my PHYSICAL and MENTAL HEALTH.
I started to become easily AGITATED and IMPATIENT in my day-to-day interactions with my family members.
I started to develop unexplained, random HEADACHES when my alarm rings in the morning or 1-2 hours before lunch. The 1st thing that comes to mind every morning is not "What should I accomplish today?" but "SHOULD I REPORT SICK TODAY?"
I started to DREAD the sight of my desk and tried to be away from my seat for as long as I could, only to have my bosses question me about my whereabouts after that because I have been UNRESPONSIVE to their emails and calls.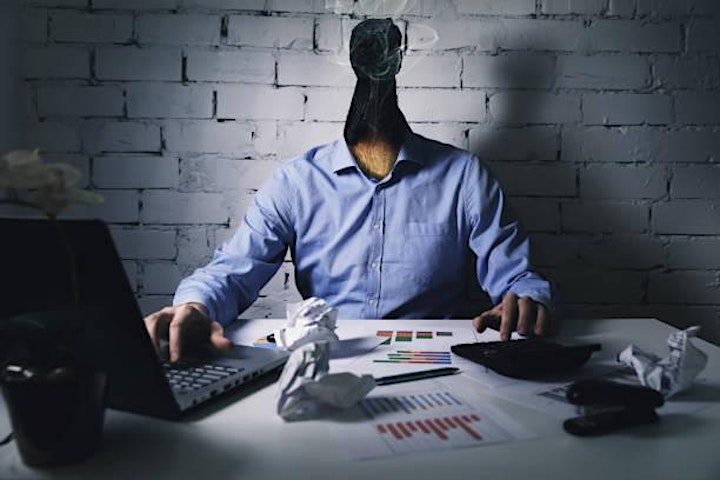 Whatever your reason for answering "Yes!" to the questions above, the fact of the matter is this:
Career burnout is real and the consequences are really nasty.
Unfortunately for me, I DIDN'T REALISE that I was experiencing burnout in my job, and so I SUFFERED IN SILENCE for more than a year.
And fortunately for me, as more colleagues left the team, I finally decided one day that I've had enough of the RIDICULOUS AMOUNT OF WORK that was being piled on me and the UNREASONABLE DEADLINES that I had to meet.
There are many workers who can replace me in my job, but I CAN'T REPLACE MY BODY AND RELATIONSHIPS.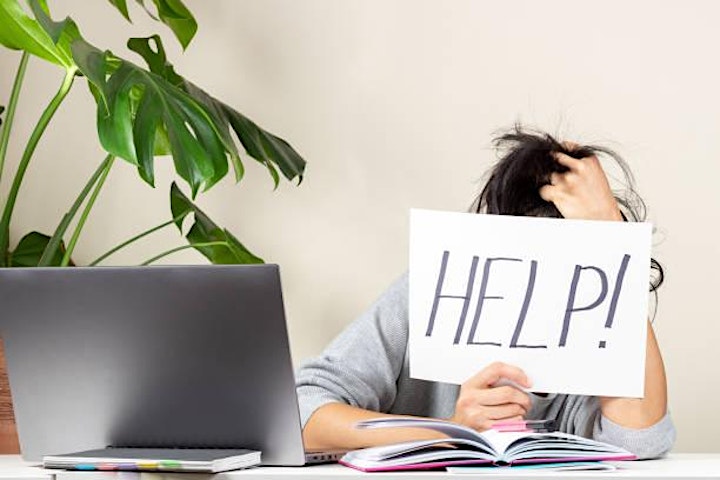 My greatest wish is that you won't have to suffer unnecessarily like I did.
And if you are already feeling burnt out from work, I hope that you will RECOVER AS SOON AS POSSIBLE, and lead a better life after that.
Having experienced the NEGATIVE CONSEQUENCES of BURNOUT, I have become more AWARE of the SIGNS of burnout. Although work in my subsequent jobs were also stressful, I have MASTERED ways to PROTECT myself from burnout.
Therefore, I have invited a special guest to join me in this 45-min session and we will share the following with you:
(i) How to spot burnout at work
(ii) 3 ways to protect yourself or recover from burnout
These 45 minutes could be the start of your journey to turn your career and life around!
CHRISTMAS BONUS:
Stay till the end for a SURPRISE!
About Us
Dr Charmaine is a career mentor who advocates for the importance of optimal work-life integration. She believes that life is too short to spend on dreadful work, and too wasteful to squander on idleness. Her mission in life is to help her mentees to land their dream career as soon as possible.
Follow her Facebook page Happy Career, Better Life (@bettercareerandlife) for regular reminders on leading a purposeful life.
Irene Khor is an international speaker on wholistic health and wellbeing. She is also a regional expert in The BodyTalk System™, a wholistic therapy that can treat the "root cause" of a number of combinations of physical, mental, spiritual and emotional health challenges. Since 2005, Irene has been conducting private BodyTalk sessions and teaching self-care and self-discovery courses. Her experiences allow her to help clients improve their physical & emotional health, so they can ultimately find a clear direction in life and how to go about achieving it. Working with tens of thousands of clients and students over 15 years of practice, Irene has earned her reputation as a caring, patient, kind, insightful and amazing teacher, mentor and 'healer'.
Follow her Facebook page Irene Khor's BodyTalk & MindScape Singapore (@BodyTalkSingapore.SG) for more tips on self-care.
Date and time
Location
Refund policy
Contact the organiser to request a refund.
Eventbrite's fee is nonrefundable.
Organiser of 3 Ways to Power-Up and Protect yourself from Burnout