Multiple Dates
45 Minutes in the Preyground
About this Event
Flag, You're It proudly presents: 45 Minutes in The PreyGround.
Immerse yourself into the manipulative clutches of online child groomers. Discover how these predators may target, befriend and exploit you through the exhibit's 3-D installations and victim stories.
Event Details
• Free Admission
• Date: 8 - 22 March 2020, Daily
• Opening Hours: 10:00 am to 9:00 pm
• Location: National Library Board, Level 8
*Bookings are only required on Friday, Saturday and Sunday. Walk-in visitors are welcomed to roam freely on all other days.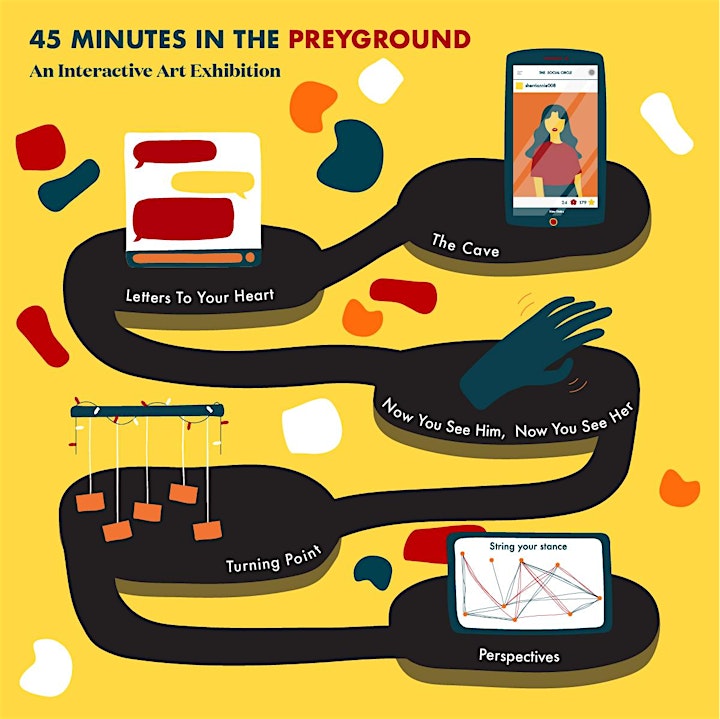 Exhibition Highlights
• The Cave: Multimedia Mirror Installation
• Letters To Your Heart: Pathway of Real Grooming Conversations
• Now You See Him, Now You See Her: 3D Hand Installation
• Turning Point: Hear From Victims
• Perspectives: Interactive Pledge Wall
Join Our Movement at:
• Instagram: @flagyoureit
• Facebook: @flagyoureit
• Website: flagyoureit.com
Flag Away -
Flag, You're It Team