Description
------------------------------------
BACK BY POPULAR DEMAND
------------------------------------
Does your career feel like desperation?
Have you been dragging your feet to work...
And for some reason procrastinating on tasks that you know are critical?
Maybe you're feeling lost, and doubting if this is the direction that will lead to long-term success…
No matter how many success gurus you learn from or books you read,
how you meditate or wake up in the morning to start your day,
or even how you try to think positive or change your state…

It doesn't seem to work. The troubling feelings of doubt never go away.
On the surface you might appear busy… it might even seem to others like you know what you're doing.
But, in the undercurrents of your business, your relationship with your business partners, your time with your family, and your daily life, this feeling goes on...
And you just wish you could experience success with ease. If only everything didn't have to be a struggle all the time!
The good news is, it doesn't!
The real (and scary) truth is, you can't even see the things that are holding you back.
They're all in your blind spots. And unlike driving a car, you can't just turn around to look at your blind spots.
What if I told you that the reason you've been procrastinating important tasks is merely a symptom of a larger problem…
This is a typical example how I uncover blind spots for my clients… after which, they're suddenly able to skyrocket their productivity.
But it all starts with awareness of your blind spots.
So how do we know if we have blind spots sabotaging our success in the background?
It's when we feel the symptoms of suffering. Do you currently feel like you're…

Putting in effort that's not equal to the result that you want?

Helpless, desperate, even burnt out. You've tried many things to turn around your business but they didn't work… even spending thousands at ra-ra seminars that left you in the same state after the adrenaline wears off...

Lost and unsure whether the current direction is where you want to go… but sick of changing direction!

Dealing with too many partnership problems like conflicts or betrayal?

Suffering from a sense of imbalance, like you're sacrificing too much for too little...

Cashflow problems has always been a trigger point for making rash decisions?

And for some reasons, the pattern repeats. Business failure, relationship breakdowns, cash flow problems, stress overload, again, and again...
If your answer to any of these questions is YES, this event will reveal the root causes as to why you feel this way… and why this pattern might have been working against you for a long time (and more, if nothing changes!)
If you resonate with more than 4, 5, 6 or even all 7 of these questions, then you truly NEED to be here for the sake of your business and your future!
You see, many people think it's work that's stressing them out… but the real truth is, it's your internal state that's pulling you back.
Once we're able to restore a healthy state, we're able to achieve our dreams… with ease.
It's as if we didn't realise before that we were stuck in first gear, and now that we do, everything is so much lighter, faster and easier…
If that's starting to sound like a dream come true, then take it as a sign that you need to be at this event.
In this 3 hour session, Christine will bring you through a life-changing experience to discover what may be unconsciously stopping you to achieve success and how you may be sabotaging your own success without realizing it.
You will be taught to identify signs of internal blocks towards achieving success at work.
Here's what you'll walk away with:

An idea of what your blind spots may possibly be

See with some clarity the patterns that have been holding you back all these years

Likewise, see with some clarity the patterns that have been supporting you

Change the way you look at achieving success

Discover the unconscious ways of sabotaging it (and which you have been doing without your own knowledge)

Truly understand what attaining success with ease means

Explore a science-based theory and tool that supports your success
Some people even have an immediate realisation of a huge blind spot…
This revelation is like splashing ice cold water on your face!
What would being free of this suffering mean for your career?
What if you could discover the tools to free yourself in this 3-hour training?
Imagine if all this did was to allow you to double your success in the next year, with half the stress...
Wouldn't it be worth the $70 ticket for this life-changing event?
------------------
CASE STUDIES
------------------
Here are some examples of blind spots that came as a complete shock when my clients discovered them:

Case Study 1
One case was a manager of her own department. When I asked her how she approaches problems, she said "I love solving problems, I'm not afraid of problems!"
Yet after completing our coaching session, we discovered the painful truth... that she was in fact solving problems that she was creating in the first place! Her face went completely pale after realizing this blind spot to be true.
Imagine having an entire department solving problems that the manager had created! Imagine the difference now that this is stopped at the root level.
Case Study 2
Another common case is the business owner who is just totally unaware that they are burnt out. They feel the norm is to be working every day under stress, but don't realise there was a much easier way of doing things. I've met many people like this, who look like they are successful on the outside, but their internal state is completely burnt out!
--------------------------
WORKSHOP DETAILS
--------------------------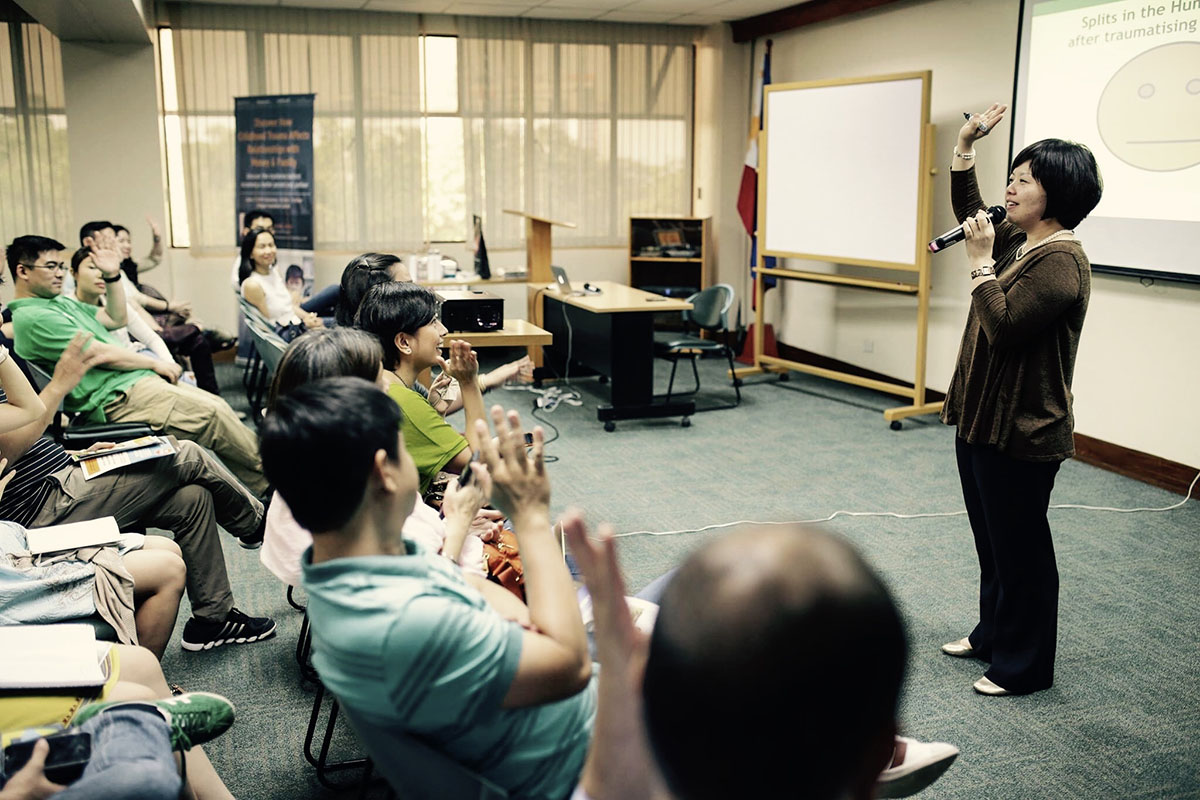 Date: 27 Feb 2020, Thursday
Time: 7pm - 9:30pm
Venue: Chui Huay Lim Club Level 3
*Light snacks and drinks will be provided during the workshop.
Registration Fee:
$70 General Admission
WORKSHOP PROMO 1
Bring a friend and save BIG!
2 Tickets at $60 total ($30 per pax!)
Promo ends on 23 Feb 2020.
WORKSHOP PROMO 2
$88 Platinum Single Ticket (Platinum ticket includes standard workshop pass AND one hour exclusive 1-to-1 success coaching session with Christine Wong (retail price $300).
-------------------
TESTIMONIALS
-------------------

"Have you ever felt like you could be doing so much more but simply doing okay feels like swimming in cement?
That was me. Then I met Christine and her system. It was simply astounding how she was able to diagnose the problem accurately and almost instantly! Thanks to her, I have probably saved years of misery, misfortune and wasted effort.
I cannot emphasise enough how important the work Christine does is. If you're an entrepreneur and you find it difficult to get in flow. If you feel like you're putting in maximum effort and yet getting underwhelming results, there is no better person to speak to than Christine. She will immediately identify where your blocks are and what you need to do to overcome them.
Thank you so much Christine for liberating me."
Recent Client (prefer to remain unnamed), 37
"For a long time, I've been feeling stagnant in my business and life, like there was always another level I could be playing at. I've invested in multiple courses and coaches, but nothing has moved me as deeply as Christine has, in just a few short hours.
I walked away knowing why certain patterns in my life have repeated, why some problems seem to follow me wherever I go, and more importantly, what exactly I should work on to live a deeply fulfilling life."
Mark, 29
"I discovered clarity of patterns I had been living my whole life, which affected my 13 years of business and my relationships including my marriage. A must go for any impact and family oriented entrepreneur ready for the truth!"
Imran, 35