Event Information
Location
Masjid Jamiyah Ar-Rabitah
601 Tiong Bahru Road
Auditorium, Level 1
Singapore, 158787
Description
Ramadan is a month like no other. The deeds, experiences, spiritual states and openings we are blessed with in this holy month through the mercy of Allah, bring with them a sense of focused tranquility that is often unmatched at any other time of the year. In essence, Ramadan is a school of positive transformation that is founded upon rigorous physical, mental and emotional discipline.
Without contemplating this reality of Ramadan and the lessons it teaches us to apply throughout the rest of the year, we miss the opportunity to maximize our potential in this blessed month.
The doors to intimacy with Allah are flung wide open throughout Ramadan, but no aspirant hoping to pass through will succeed without taqwa: to guard the mind, heart, and soul. To this end, Ustaz Amin Yusuf will expound on and discuss practical strategies to maximize Ramadan through guarding and purifying ourselves from the 7 sins: lust, gluttony, greed, sloth, anger, envy and pride.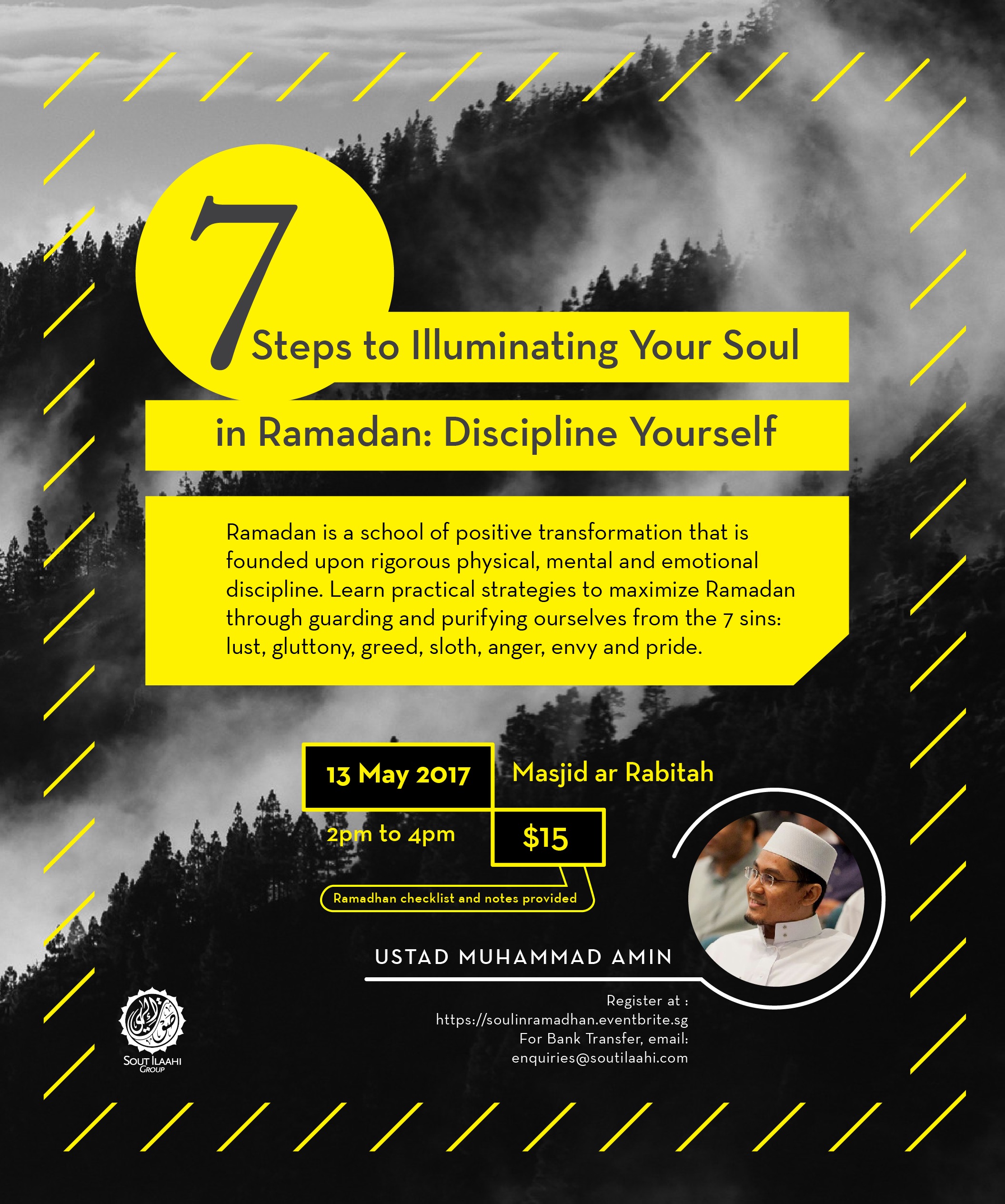 Date and Time
Location
Masjid Jamiyah Ar-Rabitah
601 Tiong Bahru Road
Auditorium, Level 1
Singapore, 158787