Join Andrew John Harrison, Goldzone Group Co-Founder for a FREE 2-Hour Leadership Seminar. LIVE from SINGAPORE - via Zoom.
About this event
There are Seven Types of Leader. Which Are You?
Discover how you could be limiting your success. Research shows that knowing which type of Leader you are could improve your business and personal results by 200% to 3,200%.
You will learn new ideas and tools you can apply right away and see results immediately.
Focus
A 2-Hour, action-packed implementation session, full of how-to-do-it tools, strategies, and systems that give you an understanding of the 7 Levels of Leadership and know-how to dramatically improve performance and results for leaders, teams, and organizations.
Who Should Attend
1. Business Owners
- If you are looking to grow your business it all begins with leadership and communication!
2. CEOs and Executives
- Solve your biggest leadership challenges! Inspire leadership at all levels!
3. Professionals
- Lead your clients, colleagues, and partners!
4. Anyone leading a team
- One idea could transform your team!
5. Anyone wanting better results
- Become a better leader to influence others, build your career, increase your income!
When & Where
Select a convenient date/time:
Wednesday, Feb 9, 2022 - 7:00 pm to 9:00 pm UTC+8
Wednesday, Feb 23, 2022 - 7:00 pm to 9:00 pm UTC+8
Wednesday, Mar 9, 2022 - 7:00 pm to 9:00 pm UTC+8
Where:
LIVE from SINGAPORE via Goldzone's Interactive Digital Classroom
How Much?
What You'll Learn
1. What Level of Leadership you are operating at.
You will discover the 7 types of people, 7 types of leaders, and 7 types of followers. You will learn how to recognize each type with just a few minutes of practice. Each type of leader takes a different approach to succeed. Once you understand how they think, how they operate, and what they respond to, you will be able to lead anyone, anytime, anywhere! This one distinction alone is worth your investment to attend!
2. What Level of Vision you are operating at.
You will learn how to recognize the 7 levels of vision and identify which level your favorite companies operate at. If you run a business, you will learn what level your vision is and how to transform it to get better results. As an individual, you will learn how your life operates on the same 7 levels of vision and how to create a DREAM VISION.
3. How to turn fear, uncertainty, and doubt, into confidence, certainty, and clarity.
The pandemic has upended the economy, social, and business life. You will learn easy-to-apply strategies to cope with fear, uncertainty, and doubt. Harrison will share one thing you can do to transform your current situation into confidence, certainty, and clarity.
4. Why Stress Management doesn't work and how to transform your negative stress into positive stress.
Does it drive you crazy when someone tells you to "just relax"? You will learn about the 4 different types of stress and why any change creates a feeling of stress. You will discover how to identify the core drivers of stress and resolve them. You will convert negative stress and tap the power of positive stress using the power of visionary leadership.
5. How to emotionally understand and benefit from exponential growth.
The human mind is not comfortable with exponential growth. You will do a simple exercise to see how it can take a long time to work on new projects before you see any results and why most people quit too soon. You will discover how to apply this knowledge to every area of your life.
6. How to benefit from the new power paradigm and transform position power into personal power.
The power has shifted from the old to the new. You will discover what new power is, what it looks like, and how to benefit from it. Harrison will share the key benefits of developing more personal power and how it is easy to do than you think! You will discover the 25 different types of power!
7. Why the four levels of leadership engagement are critical to success.
Engagement levels are at all-time lows. Most employees, team members, and clients are fatigued by all the competition for their attention. You will discover how each of the four levels of engagement works and how to engage with anyone physically, emotionally, mentally, and spiritually. If you are seeking more influence at work and at home, this is for you!
8. Why 50% of leaders fail and how you can be in the 1% that succeed at the top.
You will learn the top ten causes of leadership failure and how to avoid them. You will discover the key to transforming your personal, partnership, team, and organization results and how to use Goldzone's Leadership System to solve the #1 challenge of most leaders.
9. And much more!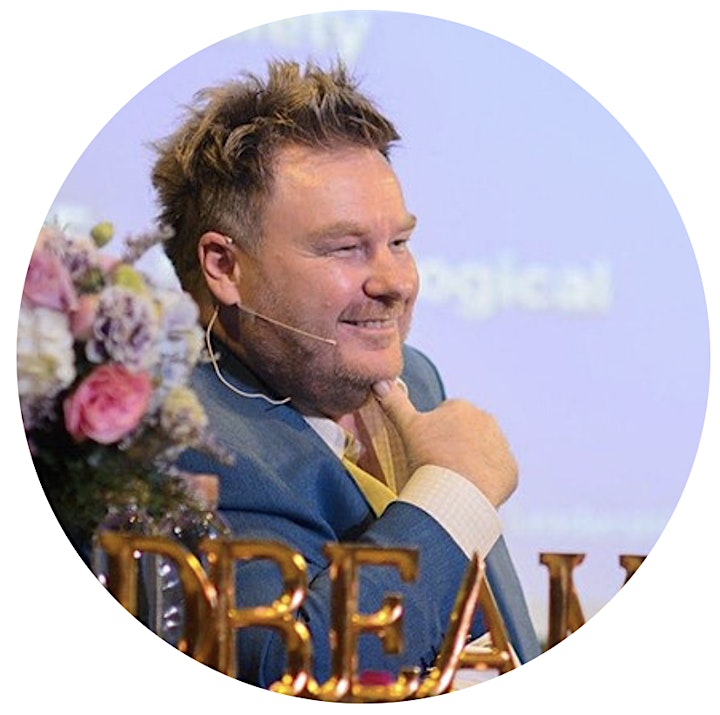 About Andrew John Harrison
Harrison is Co-Founder of the Goldzone Group, Entrepreneur, Investor, Patron of the Arts, and Educator. During a career that spans more than 30 years, Harrison's work has impacted millions of people around the world. After visiting more than 500 cities in 54 countries, Harrison created this seminar to give success-minded leaders, entrepreneurs, and investors a fresh perspective.
An innovative leader, creative thinker, visionary, entrepreneur, master-teacher, master-coach, creative writer, poet, and philosopher, Harrison's quest for the best that life has to offer has taken him to more than 500 cities in 54 countries.
Harrison has captivated live audiences worldwide and is highly sought after for fresh ideas and simple solutions by CEO's, leaders, investors, and high-performance individuals.
Harrison is the co-creator of the Goldzone body of knowledge, creator of the Optima Zones®, and author of the Goldzone Education Curriculum.
Goldzone Leadership Center is a member of the Goldzone Group, which operates across a diverse range of industries including; Investment Management, Design, Marketing Services, Intellectual Property, Enterprise Software, Publishing, Consulting, and Education.
Harrison's vision, passion, and commitment to extraordinary standards of service excellence have become hallmarks of his career and defining characteristics of the Goldzone Group.
During his career, Harrison has met and hired many well-known leaders and developed a corporate client list that reads like a "Who is Who" of business, including many of the world's top companies.
With an extraordinary reputation for dramatically transforming overall results of leaders, high net-worth individuals, and corporations, Harrison has personally advised CEO's, entrepreneurs, and investors on a wide range of strategic business dynamics including; vision, core values, ethics, board leadership, corporate compliance, personal and market leadership, personal paradigms, information technology, capital structure, raising capital, finance & accounting, expansion, systems, sales, marketing, and human resources.
When Harrison speaks, people listen. A riveting, memorable public speaker and master communicator, Harrison has designed, produced, and presented over 500 seminars, talks, and engagements with live audiences up to 5,000.
Besides founding more than twenty companies, Harrison is perhaps best known for his ability to articulate complex ideas, strategies, and concepts in a way that anyone can understand and implement. One of his unique gifts is to combine practical, real-world experience with the theoretical to produce dynamic, usable techniques and strategies.
A demonstration of love in action, Harrison believes that spiritual principles should be lived moment to moment and infused in everything we do. Often tough choices need to be made… these are all the easier with Harrison's unique way of using humor and entertainment to make it easy and fun.
Now you can experience this extraordinary leader live and in person. You will be inspired, expanded, and challenged to look at your life, career, and business in a whole new way.
REGISTER NOW!
Organiser of 7 Types of Leader FREE 2-Hour Seminar-0223
We specialize in helping entrepreneurs, business owners, leaders, executives, and professionals to get more done in less time, tap into the new hyper-growth industries and opportunities of the future, and succeed more and fail less.

Singapore Leadership Systems Pte. Ltd. is the exclusive licensee for Goldzone Programs and Services within the territory of Singapore.
#goldzone #andrewjohnharrison #goldzoneaccelerator #goldzoneleadership #leadership #conscious #dream #professionaldevelopment #capital #results #liveyourdream #extraordinary