Description
Californian Wine Friday -

Finest Reds from the USA
Sample some outstanding Californian wines at 75CL Tasting Lab this Friday, from 5-8pm.
The leading wine producing state in USA, California's key varietals include Cabernet Sauvignon, Merlot, Zinfandel and Pinot Noir.
California's Cabernet Sauvignon, made in a style which is a touch fruitier than its old world cousins, displays characteristic notes of black cherry, liquorice and black pepper, albeit with less tannins and more alcohol.
Zinfandel produces some outstanding examples throughout California. Savour Sonoma County's spicy Zinfandel, which is soft and lush with flavours of mocha and 5 spice powder.
The New World fruit-forward Pinot Noir is made in bigger style than its herbaceous and earthy old world cousins.
Finally, taste California's fruit forward and elegant Merlot.
Labels up for tasting include:
McManis Family Vineyards Pinot Noir 2014
McManis Family Vineyards Cabernet Sauvignon 2014
Pedroncelli Winery Zinfandel 2013
Pedroncelli Winery Merlot 2013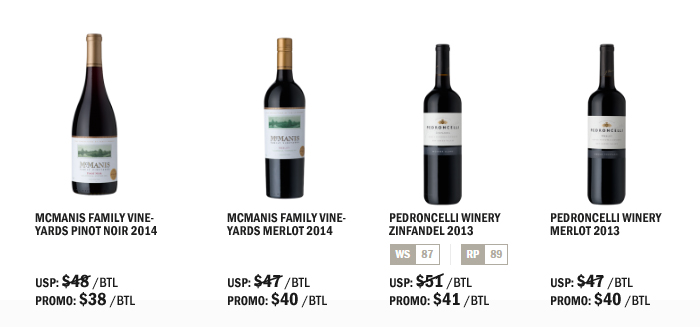 A Personalised Wine Tasting Session
To give you the best service possible at our Tasting Lab, our friendly staff will be on hand to take you through an informative and light-hearted tasting session.
Extended Operating Hours
You can now taste our wines on weekdays after work.
To accommodate the needs of our customers, we have extended our operating hours to 8pm on weekdays.
75CL's new operating hours: Mon – Fri 10am to 8pm; Sat 10am to 6pm; Sun & PH Closed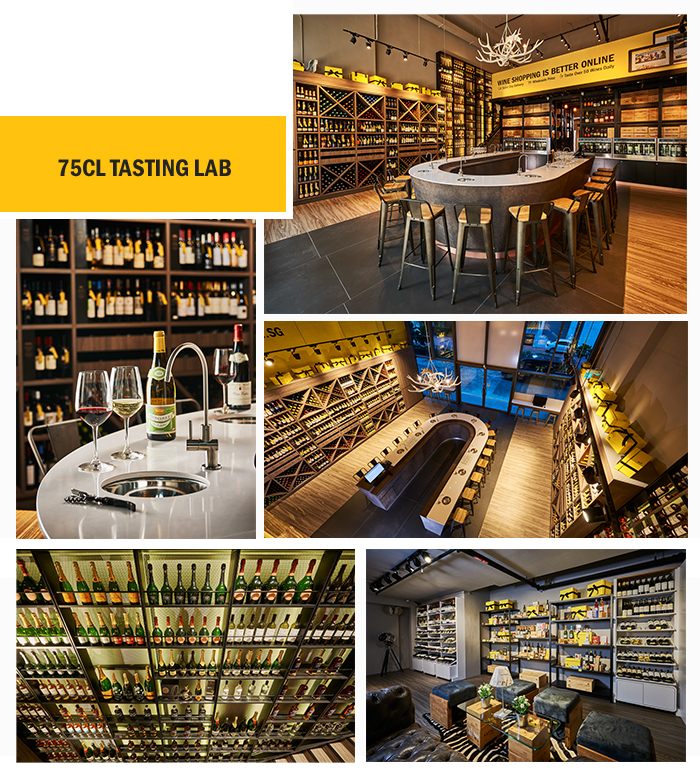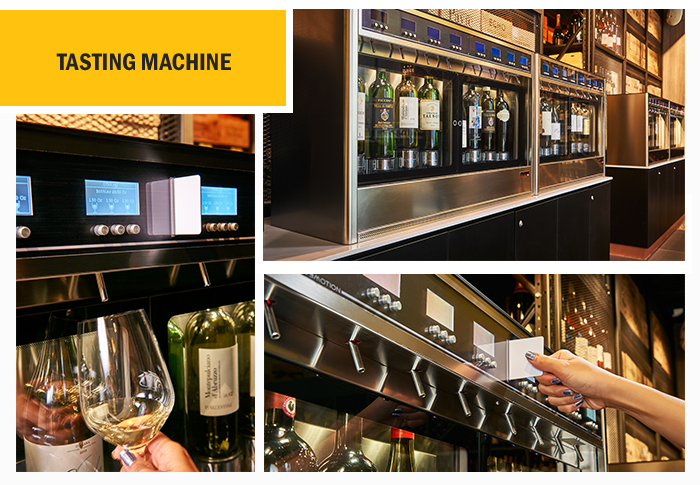 How To Get Here
We are less than a Kilometre away from Ikea Alexandra and Park Hotel Alexandra.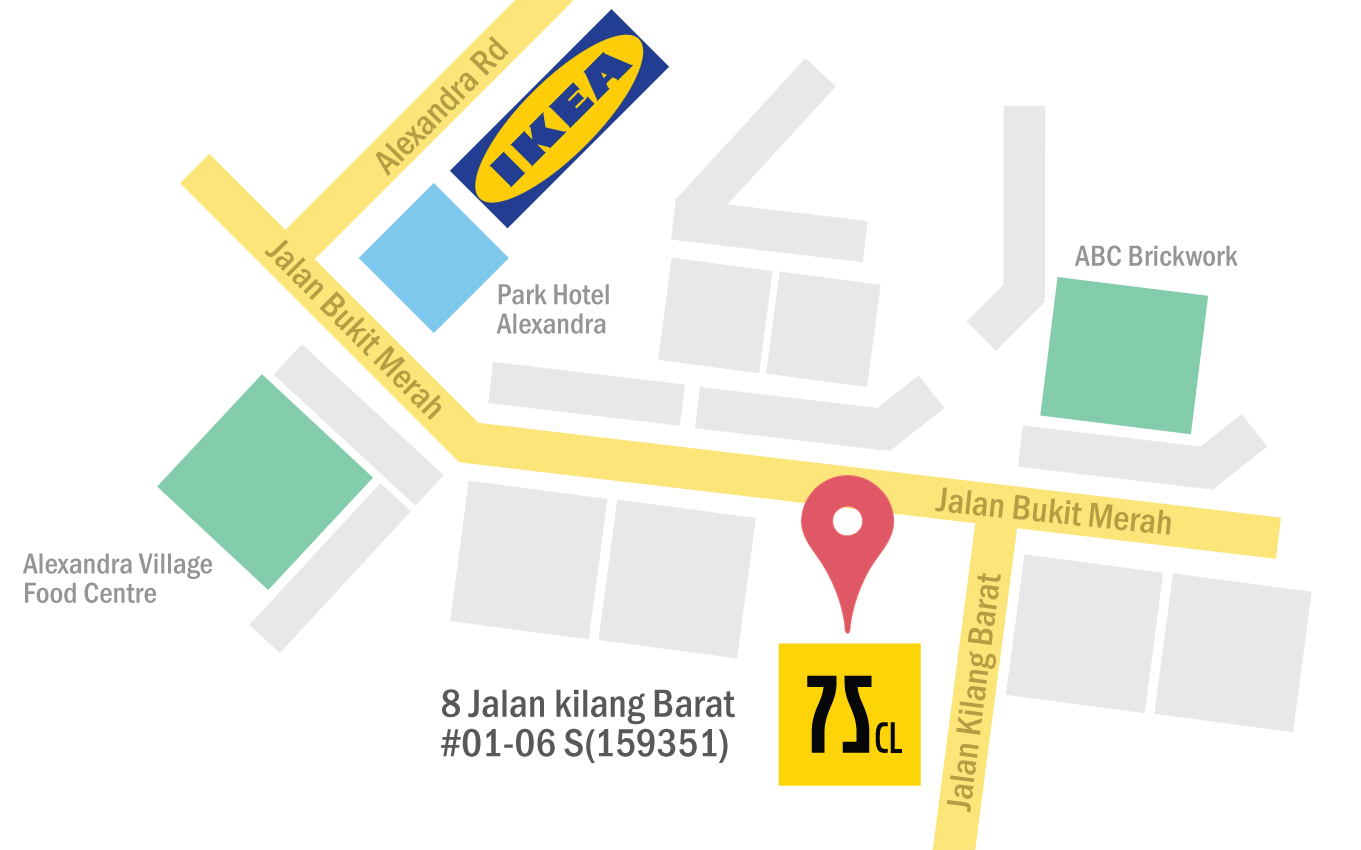 Got a problem?
Just drop us a call at 6479 4506, or Whatsapp us at +65 8651 0530.
We will point you in the right direction!