Multiple Dates
7h-course: Business Financial Essentials - Ensuring Business Survival with...
Description
7h-course: Business Financial Essentials - Ensuring Business Survival with clear Financial Models and Projections
Join this course if you are an entrepreneur or an intrapreneur, who wants to:
-Create a solid business model for your product or service, and learn how to track and make project financials for sound business decisions
-Develop your financial knownledge into a skill, and be able to apply these financial tools on your daily job
About the course:
This course is a full day course. This course is delivered in small group to foster interaction, let attendees work on their specific models and get individualised feedback from the trainer, therefore it has a limited seats available.
Special: this course has received funding from Skills Future, so you can use your Skills Future credits to pay for the course (Only applicable on full fee- General admission tickets). See details below.
Expected outcomes:
Understanding the different types of financial statements and how it gives you a view of the business (e.g. income statements, cash flow, balance sheet)

Get hands-on exercises in creating a financial model and financial projections for your business

Learn how to make a financial report, track and make financial projections with a financial model, in order to make sound business decisions

Part 1 (9am-12pm): Introduction to Financial Modelling: building solid financial projections (3h)
Introduction to Financial Modelling

Income Statement

Financial Schedules

Case studies
Part 2 (1pm-5pm): Financial Statement & application of Financial Modelling (4h)
This part also includes an additional 1 hour for practical exercise, where each attendee will put into practice the learning of the day specific to their own business/project, and reviewed by the trainer. We are also scheduling a 30min entrepreneur sharing on the topic of financials, to have a real case study of start-ups using the models.
Building Credible Assumptions

Cash flow

Balance sheet

Entrepreneur sharing

Getting Started with Financial Modelling

Practical: Financial Model and Projection presentation
About the trainer:
TOMITHY TOO, BUSINESS TRAINER AND COACH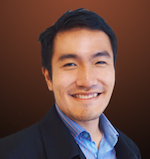 Tomithy Too works with ST Telemedia, a long-term strategic investor in the Telecommunications, Data Centre and high-tech companies. He loves strategy and working with amazing teams to do great things. Prior to ST Telemedia, he was with IIX and Shujog, and responsible for identifying various institutional investors in social venture funds and curating of deals for the investment pipeline.
Read more: www.linkedin.com/in/tomithy

Testimonials:
"One of the best [Business Modelling] workshops!" - Li Kunqi, Co-founder of CaptionCube
"The session was very practical, coupled with the hands-on interaction and concrete examples given aids in clearer understanding. I am looking forward to a follow-up session with UNFRAMED to visualise the concrete end-product/goal." - Nasrul, Co-Founder of Project Nomad
"UNFRAMED (workshop) has delivered more than what I have expected." - Melvin Wong, Digital Delivery Manager at GSK Consumer Healthcare
---
SkillsFuture Singapore has approved funding for this 7h-course.
All Singaporeans aged 25 and above can use their $500 SkillsFuture Credit from the government to pay for a wide range of approved skills-related courses. Visit the SkillsFuture Credit website www.skillsfuture.sg/credit to choose from the courses available on the SkillsFuture Credit course directory.
How to claim your credit to offset the course fees? Read more.
Attendees have to purchase the course online and will receive a notification of registration confirmation

Attendees log in your account ideally 1-2 days before the course starts. For 1st time user, a 10-15 minute-profile setting is required to fill in.

Attendees to start the claim process: a) Select the course they have purchases and b) upload the registration confirmation as attachment to their claim submission. The claim approval notification takes 1 working day.

Attendees will receive their claim amount by the training provider within 10 business days after the course has happened.
---
Organised by: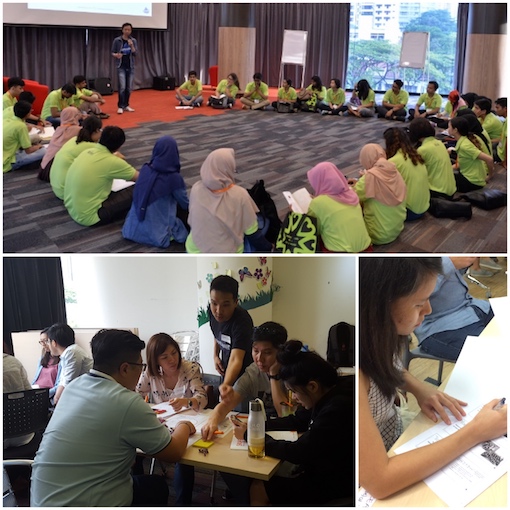 ---
Supporting Partner:

---
UNFRAMED reserves the right to revise the programme or change the facilitator should circumstances so warrant. In the event of any change in date or venue, or the cancellation of the event, the participants will be notified prior to the event. Do note that there is no refund for any ticket purchased.
By filling up this event, I hereby agree and consent that my personal data provided in this form may be collected, used, processed and disclosed by UNFRAMED for the purposes of processing my registration to the event, invitations to future events and online surveys; marketing and promotional activities on print and social media, in accordance with the Personal Data Protection Act 2012 and all subsidiary legislation related thereto.